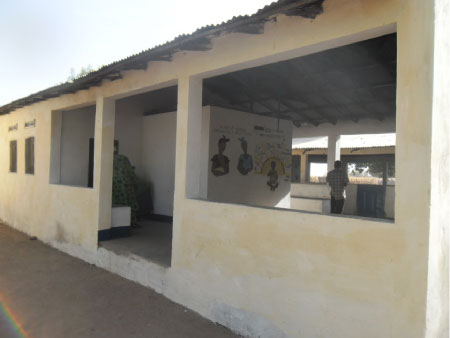 The community of Sareh Soffie in the Upper Fulladu West District of Central River Region South last Monday inaugurated a health post in the community, equipped with a toilet facility, store, offices and wards.
According to health officials, the health post is under the supervision of Central River Region Regional Health Team and covers a catchment area of 50 villages.
Speaking at the ceremony, Jankoba Jabbie, Central River Regional Health Director underscored the significance of health in the lives of the people.
He noted that no nation can get sustainable development, if her citizens are not physically and mentally healthy.
As a directorate responsible for coordinating all health and health-related issues in the region, he said, "we have seen the need to reopen the Sareh Soffie community Clinic, after the community has appealed for its re-opening."
According to him, the clinic was operating for the past years and was run by some Cuban doctors. But he said when they left, the clinic was closed and the residents used to travel 25km to Bansang Hospital to access health services.
While the Regional Health Team has provided all essential materials, including drugs to the clinic, he said, the community provided the labour for its operation.
 Mr Jabbie assured the community of his office's continued support and then urged them to make the best use of the clinic.
For his part, Ebba Secka, CRR regional principal public health nurse, said: "The government through health ministry has health as its top priority agenda.
"The government wants to bring health services to the door steps of every Gambian."
He noted that some of the challenges the clinic is facing include lack of ambulance, provision of water and electricity supply and the need for more health workers to support the current work force at the clinic.
Jereh Keita, the Chairman of the catchment's clinic committee, said this development came at a time there is high demand of health post in the area, considering the number of patients received in the facility.
Bunja Ceesay, the nurse-in-charge of the clinic hailed the communities and the RHT for what he described as their timely intervention.
Ceesay used the opportunity to appeal to the authorities to provide an ambulance, water, electricity, more equipment and staff to the clinic.
Read Other Articles In Article (Archive)