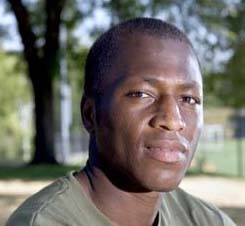 The past two years Sanna Nyassi has lost a bet with his twin brother, the New England Revolution's Sainey, over who would score first in the MLS season, according to goal.com.
Sanna hadn't scored in MLS play before till Saturday and has now got three goals in two matches in his MLS account.
He scored in Saturday's game which proved the game-winner over Toronto FC, essentially to ensure Seattle Sounders FC's playoff slot.
The Gambian international, who is set for an international duty over the weekend between the Scorpions and the Stallions of Burkina Faso, followed up with a brace against the Columbus Crew in a 2-1 win to secure the U.S. Open Cup on Tuesday.
"It started last week against Toronto and to get a couple goals tonight - huge, huge goals -- I couldn't be happier for him," said Sounders general manager Adrian Hanauer after the match on goal.com
"I'm very happy that Sanna didn't make me wait two years for his next goal," head coach Sigi Schmid joked in his press conference.
The 21-year-old winger was supposed to leave the US on Wednesday morning to join teammates in their Belgian camp before trooping to Burkina Faso for what many described as a titanic battle in the Africa Cup of Nations qualifier on Saturday.
While on international duty, the sites revealed that Sanna might want to up the stake on next year's bet.
Read Other Articles In Article (Archive)