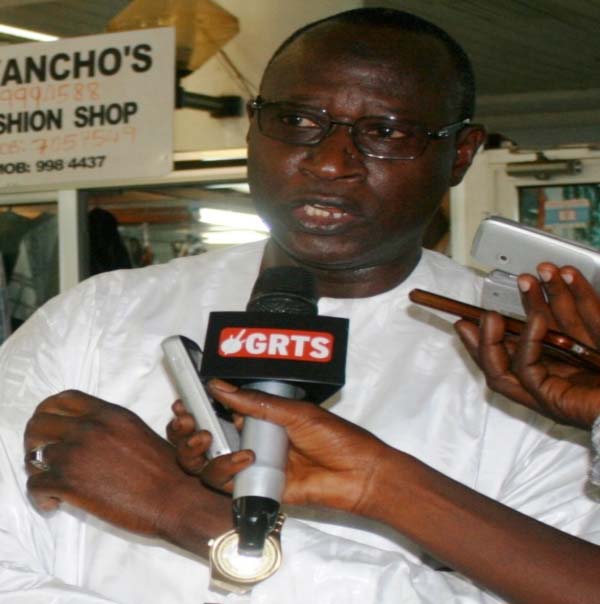 Despite virulent spreading virus across the world, the director general of Gambia Tourism Board (GTBoard) has Tuesday expressed optimism about future of tourism sector in The Gambia.

Abdoulie Hydara who went around with some of the senior officials of the Gambia Tourism Board to visit some of the hotels, stakeholders and investors across the tourism development area said he was very optimistic that the tourism in the country will be back to its glorious days soon after covid-19 pandemic.
"We are very optimistic taking into consideration that the country was able to overcome past crises that hindered the boom of the sector such as previous ban on casinos and gambling centers, Ebola Virus epidemic, December 1 2016 impasse, the collapse of Thomas Cook airlines which we were able to bridge the gap and now this covid-19 pandemic."
While expressing optimism, he added that after the coronavirus pandemic "we will come out bigger and better," he assured.
After the visit to some of the hotels across the TDA, he confirmed that all hotels in the country are empty "but the intention of the visit was to look at the entire industry to have first hand information on present situations as regards to our guests/tourists, stakeholders, investors in the industry so that we can share their situation, sympathise and show solidarity with them."
Among other reasons for visiting was to have meeting with the stakeholders and investors to strengthen their hopes. "We already put in good plans for the coming season and we are hopeful that it is not going to be a long period of time to get out of the covid-19 pandemic," DG Hydara said.
He disclosed that tourism is volatile and highly sensitive and quickly called out for support. "Tourism is very fragile and we need support and encouragement while all hands should be on deck to bring back the industry to its glorious days.
The director general dilated on the contribution of the sector to the country's economy in terms of GDP, job creations and employments, foreign exchange among others. He noted that the industry "has 42,000 people benefiting from direct employment."
He noted further that the industry constitutes 18 to 20 percent of the GDP. He emphasised that before the outbreak of the covid-19 pandemic, his institution was working on the "satellite account to establish the true empirical data that was going to inform us the true contribution of tourism to GDP. According to the forecast, it is between 20 and 25 percent." Meaning the GTBoard's estimation is lower than the actual contribution but hopes that it will be disclosed soon after the coronavirus pandemic.
Read Other Articles In Article (Archive)