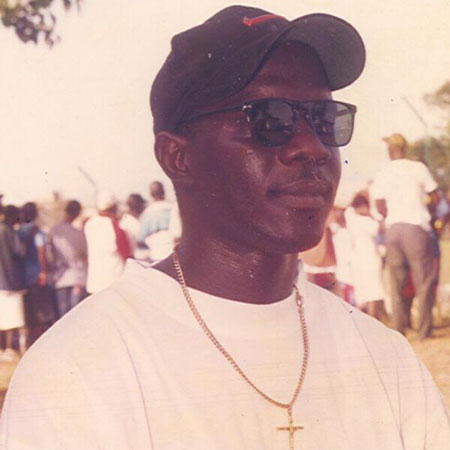 Sang Ndong, head coach of Hawks FC, has said he was not fully satisfied about his side's 2-0 win over Young Africans FC because his team should have capitalised on Young Africans' one-man down to punish them, but his boys failed to do so.
He said: "I am somehow satisfied with the performance of my team today but not fully satisfied with the result because Young Africans FC played about 60 minutes with 10 men and we had 11 men; so we should have done better and punish them but we did not punish them."
Asked about the condition of the pitch, he said: "I think everybody did something different because the state of the ground today is far better than the one we played last week."
Sang, who is the president of Serrekunda West Sports Committee, said: "When you criticize people you criticize for them to improve."
He added that his committee also had such critics from teams and that all they did was to hire extra people to take care of the field and cosign its management and letting it open to everyone.
He added that they also avoided using it every day because "the water level around Kanifing is not very good".
He said these are things Serrekunda East should also try to implement and see whether the condition of the pitch would get better.
The only newcomer in his defence line against Young Africans was Malick Mendy, he said, adding that the reason he was there was because Alieu Ceesay sustained injury.
Malick did an extremely good job, he noted, saying his side is a team made up of young and promising players.
He stated that they hope to see more from the team because they came from a defeat against Real De Banjul FC in their opening game of the league, a draw against Seaview FC in their second encounter and then a win against Young Africans.
"I think that is convincing and encouraging for us the coaching staff to work harder," he also said.
It is too soon for the team to pick up, he noted, saying he thinks they are gaining grounds, going by the games they have played.
"We have about 22 games to play and if you pick up now then you will go down before the end of the league," he said, adding: "Let us try to maintain where they are, getting to the end of the league where we expect to see the best from this team."
He also said: "The most difficult thing is maintaining your winning form. We had to ask ourselves whether the win against Young Africans FC was a flop."
They will work hard to try to maintain their winning form, he reiterated.
Read Other Articles In Article (Archive)