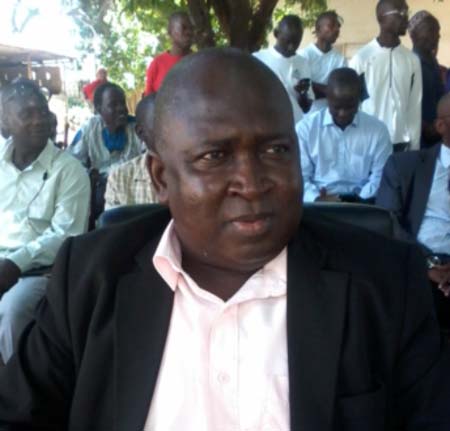 The former director general of the Department of Agriculture, Sait Drammeh, has been appointed permanent secretary 1 at the Ministry of Agriculture, The Point newspaper has gathered.
He replaced Falalo Touray, who was redeployed back to Central Projects Coordinating Unit (CPCU) as the coordinator.Touray was occupying the same post before his appointment as permanent secretary 1.
When contacted, Mr Drammeh confirmed his latest appointment saying "I received my appointment letter on 19th October 2015".
As PS 1, he will henceforth be responsible for the administration of the Ministry of Agriculture.
Mr Drammeh, a one time PS 2 at the same ministry, said he will continue to advocate for unity of purpose in the development of agriculture in in The Gambia, for the achievement of national development.
"I am glad that we also have a young Agriculture minister, who also made it very clear that he is in for unity and working together for a common goal.This means our two objectives happen to be one and the same," he said.
As PS 1, he said his priority is to focuson the developmentagenda that has been around such as the Vision 2016, Vision 2020 and Vision 2025 in order to achieve food self-sufficiencyand other development goals of the government.
"As a retiree, I am very sincerely from the bottom of my heart thanking him for giving me this responsibility.This is not the first time, he has givenme such a responsibility.
"I have nothing or than to thank his Excellency for having this confidence in me, and I sincerely hope I will live up to expectations to the best of my ability."
Mr Drammeh called on all to work hard in the interest of society, andcontribute to the achievement of the developmentagenda of The Gambia government.
Read Other Articles In Article (Archive)