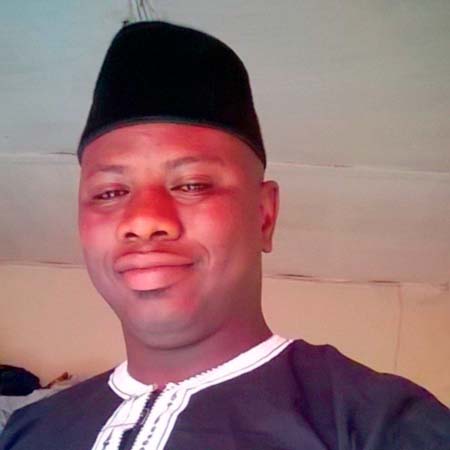 Talibo Congira, the APRC ward mobiliser for Latrikunda Sabiji, has said Gambians have acknowledged the massive development brought by President Yahya Jammeh into the country during his tenure for the past 22 years.

However, he added, he is appealing to President Jammeh to consider Gambian children, and give chance to others to also contribute their quota to national development.
Speaking in an interview with this reporter at Latrikunda Sabiji last Thursday, Mr Congira said Gambians have been voting for President Jammeh, who has been winning the past presidential elections.
He said, this year, since the people of the country decided to change their mind, and voted for his opponent, he (President Jammeh) should know it was the verdict of the Gambian people.
Since the larger population of Gambians decided to give their vote to Adama Barrow and a verdict was announced, there was no other choice but for the incumbent to have faith and accept it.
According to Mr Congira, his concern is to see the development of the country, adding that The Gambia is one family as the people are all one and same.
He said whether people like it or not President Jammeh has done a lot, and has contributed immensely to the development of the country in all sectors.
He further described President Jammeh as a leader who loves the youths, women and humanity, in general, saying Jammeh is a peacemaker and had demonstrated it beyond The Gambia.
"This is the will of God, and I want him to maintain his initial word to accept the result in good faith.
"I know that this is politics, and politicians have no permanent friend. So I want to urge and appeal to President Jammeh to make a smooth transfer of power to the president-elect, Adama Barrow, in peace."
President Jammeh has sponsored children and women, who are supposed to be the future leaders, and the nation would not want any hindrance or conflict that would obstruct the country's national development, he continued.
He said, currently, the Coalition did not win anything yet unless and until they have done what they have promised to the Gambian people; then that is the time they will be assessed.
He added that if the Coalition failed to deliver on its promises, it is the same Gambians that would vote them out.
So let President Jammeh accept everything in good faith, and hand over power peacefully to president-elect Adama Barrow, Congira appealed.
Read Other Articles In Article (Archive)