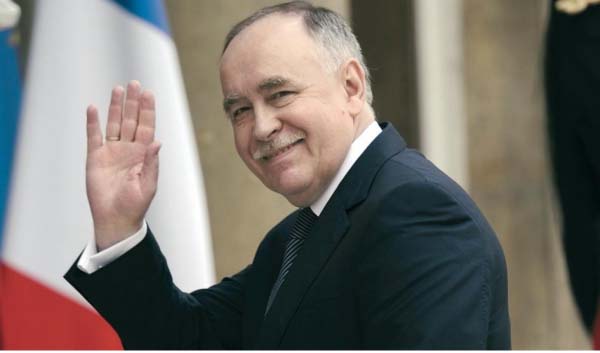 On July 23, 2015 the Chairman of the State Anti-Drug Committee, Director of the Federal Drug Control Service (FDCS) of Russia Viktor Ivanov is to visit Banjul (the Republic of the Gambia) to participate in the International Conference "Moscow-African Anti-Drug Dialogue" organized by the FDCS of Russia and the Office of the President of the Republic of The Gambia.
The event is to be attended by the heads of the relevant bodies and organizations involved in fighting illegal drug trafficking from over than 50 African countries, as well as by the representatives of the international inter-governmental organization and the African Union.
The initiative to hold the "Moscow-African Anti-Drug Dialogue" was expressed by the FDCS Director Victor Ivanov in April 2015 at the Second Moscow Anti-Drug Ministerial Conference (MAMC).
It was unanimously supported by the heads of all African delegations participating in the MAMC. And first of all by The Gambia, which is hosting the event.
In the course of negotiations, Victor Ivanov, the FDCS Director, and Sulayman Samba, the Deputy Secretary General of the Office of the President of the Republic of The Gambia, worked out a joint platform for the dialogue which will allow to unite international efforts aimed at solving global problems related to illegal drug trafficking in the world.
The delegates to the conference will discuss a number of crucial issues of fighting large-scale heroin production in Afghanistan and cocaine production in Latin America, as well as avalanche drug spread all over the world.
Special attention will be paid to the drug transit through the African continent. Another priority in the discussion will be creating new mechanisms and institutions for consolidating international efforts in the sphere of projects for alternative development of drug producing regions.
Moreover, special attention will be paid to more active fighting against drug production with a view to stabilize the social and political situation in the countries involved in transnational drug trafficking.
During the forum, it is also scheduled to sign bilateral agreements on cooperation in combating illegal trafficking of narcotic drugs, psychotropic substances and their precursors between the FDCS of Russia and the competent authorities of several African states: the Ministry of Interior of the Republic of The Gambia, the Ministry of Justice of the Republic of Cabo Verde, the Ethiopian Federal Police Commission of the Ministry of Federal Affairs, the Ministry of Security and Civil Defense of the Republic of Mali.
The conference will become one of the key milestones in the formation of the global agenda on combating drugs, which will be presented at the UN General Assembly Special Session in 2016.
Department of Public and Media Relations.
Read Other Articles In Article (Archive)