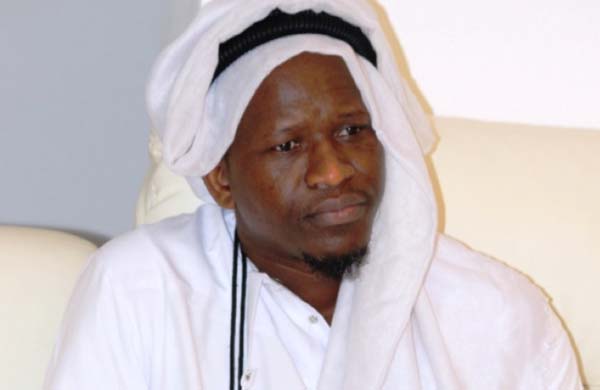 The board of directors of Royal Africa Holdings in The Gambia has issued a press release denying any link or association with former President Yahya Jammeh, saying the Ministry of Justice was wrong in freezing the company.

Last week, the Ministry of Justice said it had obtained a court order to freeze all the known assets of former President Jammeh. Consequently, 14 companies are frozen and according to The Standard newspaper publication of Monday, 29 May 2017, Royal Africa Holdings and its subsidiaries are part of these companies.
The board of director of Royal Africa swiftly responded protesting their innocence and refuting whatever process that might have led to the decision of the Attorney General and Ministry of Justice to include the company among its frozen list of companies.
Below we reproduce the release verbatim.
We, the board of directors of Royal Africa Holdings, hereby strongly refute, reject and challenge the verity of decision couple with legitimacy of the process that led the Government of The Gambia to include our companies' names on the list of close associates of former President Yahya Jammeh.
Any rationale mind would have thought that the Ministry of Justice would have at least contact us to ascertain veracity of any alleged links (if it exists at all) before embarking on publications of our companies which goes together with the blinded blanket freezing of our accounts.
It was the responsibility of the government to engage the key management of our companies before making what we deem as pre-emptive decision of publishing our companies' names. The government failed in this responsibility. In absence of such investigation, we deem their decision a fundamental injustice that not only tantamount to a pre-emptive and suggestive content feed publication but also an act that will have irreparable damages on our companies' names. Surely, all rational and reasonable minded persons should and will question the Ministry of Justice's move against our company.
We are appalled and astound that the Ministry of Justice has completely ignored this basic prerequisite cases similar to ours; thereof irreparable reputational damages already done. With a very heart board of directors, Royal Africa Holdings strongly rejects and further questions the legality, ethicality and impartiality of on the process that lead to the publication of our company name. We reject the move in its totality and do not believe that due process was followed.
The reputation of our company and directors deserves a fair justice dispensation, credibility and transparent investigation and guaranteed legal due process to ensure that justice done and seen to be done equitably. Unfortunately this publication did not deliver fair justice for us.
Royal Africa Holdings maintains our unequivocal innocence on this matter and remain very confident that we will be vindicated in this process. We strongly believe that Ministry of Justice was wrong to publish our companies' names associating them as close associates of former President Jammeh; we reiterate that Royal Africa Holdings and subsidiaries had absolutely no business relationship with former President Jammeh.
We called on Ministry of Justice of Government of The Gambia to do the needful and retract our company name from the publication and apologise.
Finally, we are appealing directly to our Global Investment Banking partners, consultants and foreign government partners not to be alarmed by this action of the Ministry of Justice of The Gambia; we will be vindicated. We are appealing for your continued support and partnership on our Africa focused investment portfolios including The Gambia. We are equally appealing to our fellow Gambians (our compatriots) to exercise patience. Please do not hastily conclude and judge; the conduct of Royal Africa Holdings businesses are clean, transparent and most certainly does not have anything to do with former President Jammeh.
Insha'Allah, Royal Africa Holdings will be vindicated. May Allah SWT continue to bless our nation with eternal prosperity, peace and verity.
Sign board
Read Other Articles In Article (Archive)