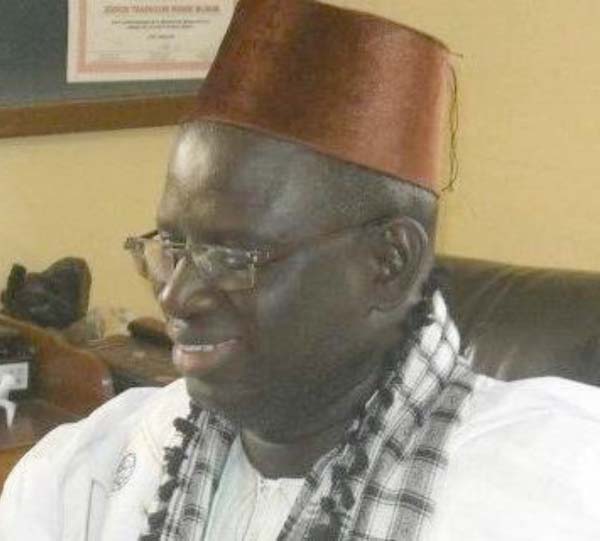 The Ministry of Basic and Secondary Education has revealed that 674, 300 children under the purview of MoBSE from Early Childhood Development (ECD) to senior secondary schools have been affected with the closure of schools. This closure, however, excludes tertiary institutions, the ministry clarifies.

This message was relayed to the public by the DPS, Administration at MoBSE, Adama Jimba Jobe, during the live panel programme at QTV on Thursday with other panelists such as; deputy secretary general of GTU, Essa Sowe and Lamin K. Marong, representing Conference of Principals. The session was moderated by Mr. Ade Daramy.
"This implies that children from ECD to senior secondary schools; whether public or boarding schools are staying at home right now which indicates that it would be difficult for schools to achieve 100 percent school contact hours," DPS Jobe explained.
According to DPS Jobe, schools cannot get 100 % contact hours as at now. But it can be minimised because of the steps MoBSE and partners are currently taking. Key among those steps, he said is the use of media platforms for children to have access to their lesson while staying at home.
Lamin K. Marong, on behalf of the Conference of Principals, appealed to all school heads to create WhatsApp groups for their schools so that lessons can be reached out to the students.
Conference of Principals which include both public and private senior schools, Marong revealed, have already created WhatsApp groups where they do discuss all range of educational issues.
According to Marong, they are concerned about the safety of students and teachers, adding that by the time of announcing the closure of schools, some students were already on their local exams.
"The issue here is we are concern about grade nine and grade 12 exams, which are regional and as the situation is at now, if MoBSE come out with timetable for schools, we will share it with various schools' WhatsApp groups," Marong assured.
Essa Sowe, deputy secretary general of GTU, adduced that when President Adama Barrow announced the closure of schools, MoBSE conducted series of meetings with its stakeholders.
"The meetings were based on three main objectives; namely: to make sure schools are safe, to ensure that children are at home to learn their lessons through various media platforms and to ensure that relevant and time are shared," Sowe explained.
Sowe described the current situation in the country as a national issue, but was quick to add that MoBSE constituted wider engagements with its stakeholders.
"Different media platforms will be used to conduct lessons. And let me inform our viewers that "Science and Technology directorates" under MoBSE are developing some curriculum materials that would be relate to the children through various mediums while children are at home," Sowe explained.
Read Other Articles In Article (Archive)