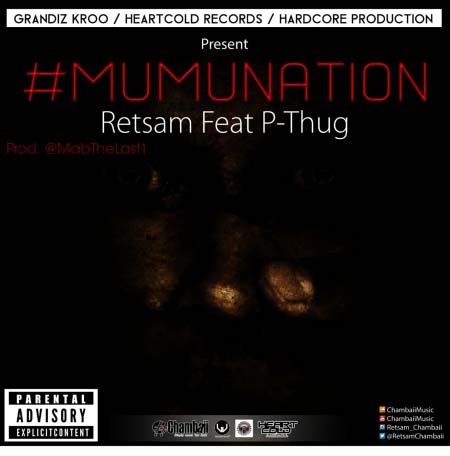 The most anticipated single by rap artiste Retsam who is one half of Grandiz Kroo is expected to drop his single on Saturday September 13.
The track, which features Bakau rapper P-Thug, is produced by MABTheLastOne C.E.O and Producer of HeartCold Records.
This collaboration came up as no surprise to many music lovers because Retsam and P-Thug share a good relationship and are both from Bakau.
MumuNation, as it is titled, is a single off Retsam upcoming and critically expected project #EyeSaw #TheEP, which is due January 2015 both on CD and on iTunes.
"I realised that a lot need to be tackled and exposed in our society and since we're both from the same ends I decided to invite him on this project to emphasize more on the non-talked about issues in our society and community," says Retsam.
Music and hip-hop, particularly, is an art as we all know a form of entertainment and education ''EduTainment'', so the track is definitely something everyone can vibe to in their cars, mp3s and even at the club because that's what it is all about: passing a message through what makes people move.
The track is available for free download and streaming on sound cloud. You can just search for chambaiimusic.
"Thank you for your support and watch out for #EyeSaw #TheEP," Retsam shows appreciation.
Read Other Articles In Article (Archive)