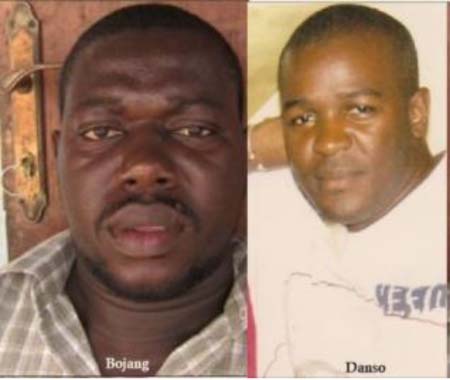 Gambia Football Federation (GFF) presidential apirants Buba Mbye Bojang and Omar Danso are set to launch today what they describe as their united joint manifesto at Serrekunda East Mini Stadium at 5pm.
Speaking at a joint press briefing organised by both camps, Buba Mbye Bojang said he and Danso have been engaged in common dialogue and have common views on certain issues.
Asked if he is afraid of defeat on 20 September 2014, Bojang said, in a competition one must expect two results, which is either to win or lose, adding that as an aspirant candidate he must encounter one of these two.
Anybody who is prepared to win should as well be prepared to suffer defeat, he went on, saying it is not an issue of being afraid of defeat as he is not afraid to lose.
Alagie Darbo, in chairing the briefing, said Bojang's camp is open to dialogue with any camp and as such did extend that to Danso's camp who welcomed the idea.
Henceforth they will be engaging each other on dialogue, he stated, announcing that there will be a joint launching of the campaign for the two aspirants at 5pm in Serrekunda East today, Friday.
The consultations and dialogue between the two camps are ongoing, he said, adding that they hope for the success of what he called a united manifesto for the duo.
"We expect to get a joint manifesto and joint launching," he said, describing both camps as very solid on their parts.
Read Other Articles In Article (Archive)