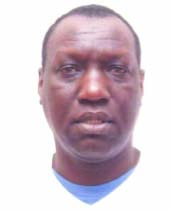 Alagie Faye, a retired FIFA referee, has hailed Omar Sey and Ousman B. Conateh for their invaluable contributions to sport in both The Gambia and the world at large.
He said the selecting by the Ministry of Youth and Sports of these two people to be part of the Gambia Football Association (GFA) Normalisation Committee is a step in the right direction because these people have been in sport for long and also know the game.
"We have knowledgeable people in football like Omar Sey today who have contributed a lot to football," Mr Faye said, adding that Omar Sey was the first director of Youth and Sports in the country.
Mr Sey was also the first FIFA referee in The Gambia and a member of FIFA for many years, Faye also said, adding that Sey was also the first CAF executive member in The Gambia.
He said Omar Sey initiated the national Youth's Week and also identified all major playing grounds in the country to encourage everyone in football.
"All associations in the world are seeking the expertise of Mr Sey in their constitutions," stated the retired FIFA referee, adding: "Mr Sey contributed 7 per cent in the laws of the game for FIFA.
"By now Omar Sey should have been the honorary president of the football association in The Gambia."
Mr Faye also noted that Ousman B. Conateh has served as first vice president of the West African Football Union (WAFU) and also as a Confederation of African Football (CAF) member for several years.
Mr Conateh, he added, has contributed to the education of many footballers and has helped many also get jobs.
"Through his life, he has sacrificed his wealth and moral support to sport, football in particular," Faye said, adding that Mr Conateh had taken care of many families as well.
Read Other Articles In Article (Archive)