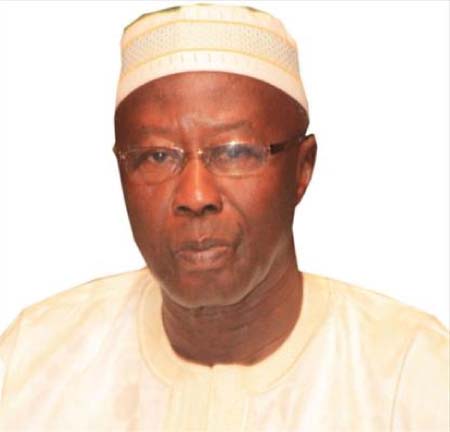 Lamin Waa Juwara, the erstwhile minister of Local government, Lands and Regional Integration in ex-President Jammeh's government and the leader of the National Democratic Alliance Movement (NDAM), has said any of the party leaders who are leaving the alliance should resign as minister.
Mr Juwara made this revelation last Saturday 4 March, at his Brikama residence in an exclusive interview with this reporter.
He said the coalition is a creation of the Gambian people and President Barrow leading it was endorsed by the majority in the coalition.
He described the coalition victory over Jammeh as a historic moment, noting that Gambians earned credit when Jammeh was defeated at the polls.
Mr Juwara admonished that anyone who wants to leave the coalition must be seen to be an enemy of the Gambian people.
"We have suffered for 22 years; some lost their lives and now that we want an orderly society created on the wishes of the people, some are now involved in divisive politics.
"When the parties failed to unite, we also failed to dislodge Jammeh dictatorship but when the parties eventually formed an alliance, the coalition emerged and Jammeh was dislodged and the presidency went to Barrow who belongs to no party, but belongs to everybody."
He asserted that they tried several times in the past to have a united front against the Jammeh regime, but their efforts have always been aborted by Darboe and Hamat Bah.
He added that for Darboe and Hamat Bah to leave the coalition will be seen as a betrayal of Gambian people, and will be a clear cut political suicide.
Mr Juwara called on all and sundry to unite and rally behind President Barrow, make contributions for the good of The Gambia, adding that after the agreed transition period, all parties can go their separate ways and seek leadership through democratic means.
Mr Waa Juwara enthused that the APRC has the right to contest the parliamentary elections, but it is incumbent on the party leadership to tell the Gambian people who their leader is.
He added that ex-president Jammeh cannot be a leader of any political party in The Gambia, as long as he stays outside the country.
"I don't think any party that has no leader will appeal to the Gambian people and demand for votes."
Mr Juwara urged everyone to support the coalition, and suggested that anyone in the coalition should support the coalition candidate who should be screened, and their chances of winning to be determined by the people of the constituency.
"They should be honest enough to quit their ministerial positions if they leave the alliance or risked being sacked, because parties don't exist forever," he concluded.
Read Other Articles In Article (Archive)