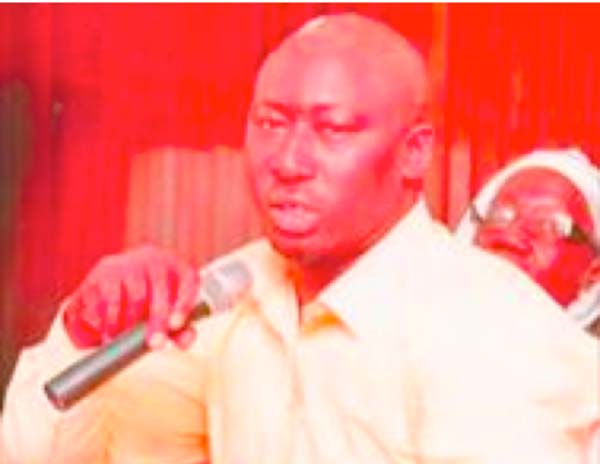 A three-day sub-regional seminar for farmer organisations on the grain trade in West Africa recently wrapped up in Ouagadougou, Burkina Faso.

The regional conference from 29 November to 1 December focused on the grain trade in West Africa.
The seminar, which targeted over 200 delegates from farmer organizations, was coordinated by ROPPA, a sub-regional body, and funded by the Center for Agriculture Training (CTA).
Speaking to reporters, the president of NACOFAG, Musa Sowe, a Gambian delegate to the regional seminar, said the agenda entailed discussions on six principles of accessibility, whereby farmers should have access to the CE and WRS via warehouses located within the reach of their farms in the production areas.
According to Mr Sowe, these warehouses should be in a suitable condition to enable them have the capability to preserve farmers' produce and have the equipment to handle, certify and issue a WR against their crop.
He said the six principles focused on capacitation, whereby training was provided to farmers about how to use the CE, WRS and MIS for their own traceability of their produce.
Transparency was also discussed whereby the market information generated by the CE is disseminated openly and freely via channels accessible to farmers.
Mr Sowe further explained that some of the recommendations that emerged from the conference centred on communication, on the regional harmonisation of standard to be generated from ECOWAS, to member states inclusion and participation of ECOWAS from the beginning.
He said it was also suggested that the ROPPA taskforce could benefit from EAGC experience and technical assistance/mentorship and the country taskforce would then work as the technical working group on standards.
The NACOFAG president further buttressed the importance attached to these areas of focus, saying regional trade offers value chain players opportunities to transcend market constraints at the national level (access to bigger regional markets), whilst standards are an important component that enable regional cross border activities.
He added that a common language on quality and commodity specifics makes it easier for value chain players to understand each other in trade.
He said that in many cases inability to meet quality standards has become a technical barrier to trade.
According to Mr Sowe, the lack of these aspects hampered trade in many of the regions, including the Eastern and West African regions.
He said West Africa should learn from East Africa's experience in harmonisation of grain standards.
Mr Sowe also highlighted some of the concerns raised by NACOFAG, saying smallholder farmers have had problems meeting quality standards even for existing market opportunities needed for capacity building.
He thanked members of the NACOFAG for their commitment and dedication towards the welfare of the organization, and urged them to work hard as a farmer-based organisation.
Read Other Articles In Article (Archive)