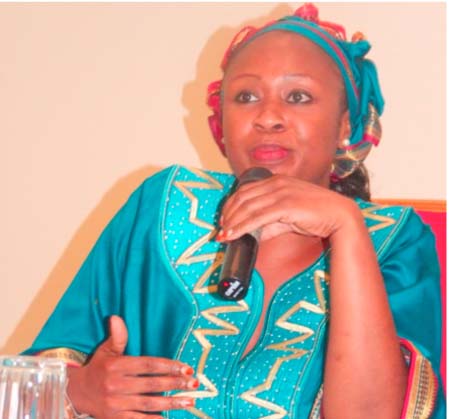 Recommendations of the United Nations Human Rights Mechanisms, from the Universal Periodic Review (UPR) on The Gambia, were yesterday evaluated at a one-day workshop at the Kairaba Beach Hotel.
The workshop was organised by the Attorney General's Chambers and Ministry of Justice in collaboration with the West African Regional Office of the Office of the High Commissioner for Human Rights (OHCHR).
The Government of The Gambia presented its Universal Periodic Report (UPR) to the Human Rights Council during its twenty-eighth session.
Upon this, recommendations were issued by the member states, some of which The Gambia accepted and concluding observations were then issued, which were yesterday evaluated at the workshop.
In her opening statement, the Attorney General and Minister of Justice, Mama Fatima Singhateh, said the Universal Periodic Review Mechanism (UPR) is a unique process which involves the review of human rights records of all UN member states, under the auspices of the Human Rights Council (HRC).
She said the event was a follow-up on The Gambia's participation in the 2014 Universal Periodic Review, from which a number of recommendations were made by fellow member states.
Following a series of internal consultations, the government of The Gambia voluntarily accepted some of the recommendations it considers to be in line with its socio-cultural and political orientation, she added.
The workshop presented an opportunity for a broader dissemination of the UPR recommendations which have been accepted, as well as charting a way forward in the implementation process, she noted.
Ms Singhateh further said that the government of The Gambia has always maintained a commitment to a broad-based approach to human rights protection.
Accordingly, she said, the government had been working progressively towards improving the different facets of the lives of the citizens and people living in The Gambia.
"Similarly, in pursuance of our commitment to our international obligation, The Gambia has adopted a number of laws and developed various strategies in ensuring the implementation of its obligations under International Human Rights Treaties," the Justice Minister stated.
The Domestic Violence Act 2013 and the Sexual Offences Act 2013 were enacted to combat the vice of domestic and sexual violence in The Gambia in line with the Convention on the Elimination of all Forms of Discrimination Against Women (CEDAW).
The Sexual Offences Act criminalises all forms of sexual violence and harassment, and it also amends the law and procedure relating to trials for rape and other sexual offences, she added.
Read Other Articles In Article (Archive)