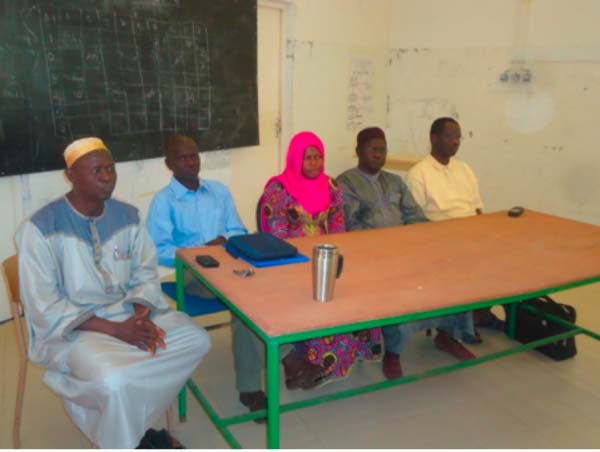 The Ministry of Basic and Secondary Education in partnership with the Health Education and Promotion Directorate at the Ministry of Health and Social Welfare, with support from UNICEF, Sunday organized a day's orientation session for 38 public health officers and school cluster monitors on social mobilization and an awareness campaign on Ebola for schools.
The activity was held at the AFPRC General Hospital in Farafenni in the North Bank Region.
Fatou Sowe, of the Directorate of Health Promotion and Education, said the forum aimed to create awareness and strengthen school children's perceptions about Ebola, and to advocate for regular hand-washing.
Alhaji Karamba Keita, the regional health director for North Bank East Health Region, added that the partnership would strengthen public awareness on Ebola, and encourage school children to value hand washing.
He said the awareness creation in schoolchildren would enhance personal hygiene, and intensify the fight against Ebola.
The outbreak of the deadly disease has serious economic consequences, he went on, citing a low tourist season and the effect on health care services as medical doctors and nurses' lives are put at risk.
The director said the partnership would contribute to advocate for behaviour change among children and their families.
Momodou Bah, senior education officer, Human Resources and Planning at Region 4, thanked UNICEF for complementing the efforts of Ministry of Basic and Secondary Education in promoting hand-washing and sanitation as a prerequisite to the fight against Ebola.
He lauded the partnership that exists between MoBSE and Ministry of Health in creating public awareness on the prevention of Ebola and advocate for behaviour change on hand-washing and personal hygiene.
He used the moment to call on public health officers and school cluster monitors to be vigilant in transferring appropriate messages about Ebola, and to ensure all categories of schools including the madarasas are reached.
Mr Bah applauded UNICEF in providing detergents, posters and basins for schools throughout the country to intensify the campaign against Ebola.
Modou Lamin Bojang, senior education officer, Human Resources and Planning for Region 3, said the sensitization activity would enhance personal hygiene and sanitation at the school level.
Targeting children is crucial, as they are catalysts of change in promoting hand-washing, he added.
He thanked MoBSE for the foresight in building a partnership with the Ministry of Health to enhance national health services.
Chief Ebrima Ansu Tamba Jammeh of Upper Badibou noted that the involvement of schools would contribute in maintaining the country's status quo on Ebola, and enhance the national response.
He reiterated that the outbreak of Ebola in the sub region has affected the 2014-15 tourist season, and restricted the movement of people in the region.
Chief Jammeh said the fight against Ebola calls for concerted efforts of all, and assured all of the district authorities' support.
Read Other Articles In Article (Archive)