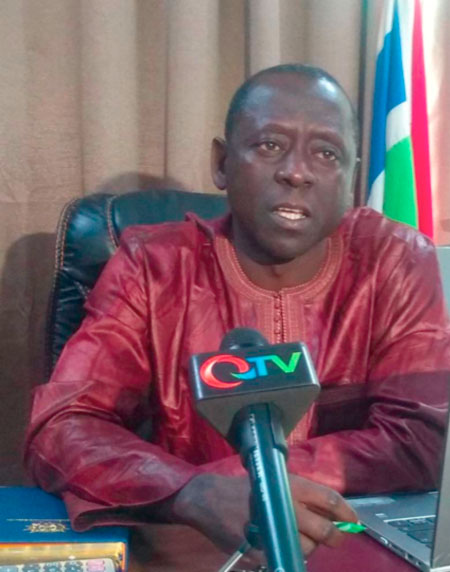 Permanent Secretary of the Ministry of Basic and Secondary Education (MoBSE), have spoken on the importance of "International Day of Education" which is annually commemorated worldwide on January 24th.

Ebrima Sisawo described the day as an important day worldwide, stressing that generally, everyone knows how critical the education sector is. "You cannot talk about any meaningful development without education. Education should serve as the foundation for any meaningful development in any country."
He said his ministry has achieved a lot on access to education, saying in 2015, the total student enrollment in school stands at 411, 000, which now rose to more than 600, 000.
According to PS Sisawo, his Ministry's 2011 survey have found that there were various factors that contributed to students' dropping out of school and key among them is the cost of school fees.
He said one of the steps taken in getting quality education, include reviewing the school curriculum to make it relevant to the chalk demands.
Mr Sisawo revealed that MoBSE is currently working with The Gambia College to strengthen the capacity of teachers and improve Early Childhood education, saying every year his ministry sends nothing less than 300 teachers to the UTG to build their capacity.
"The most important way to achieve quality education is to build the foundation of teachers."
He highlighted that his ministry's intervention areas include sending students to Quranic schools to study skills and knowledge in order to prepare them for jobs in the public sectors.
Read Other Articles In Article (Archive)