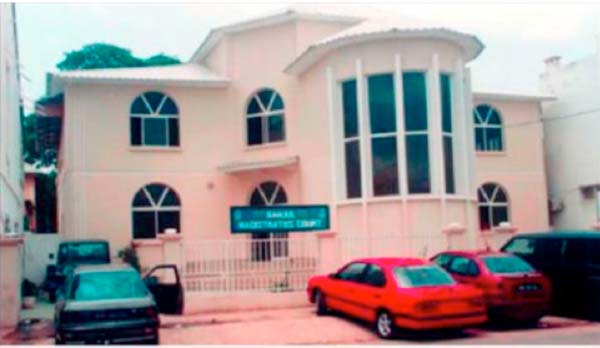 Fabakary Kinteh, a prosecution witness, in the case involving Babucarr Njie, a soldier who was found with a pistol at the King Fahd Mosque in Banjul, was challenged under cross-examination by defence counsel Sheriff Kumba Jobe before magistrate Janneh-Njie of the Banjul Magistrates' Court.

When the case was called, prosecutor A. Bojang asked Fabakary Kinteh to get into the witness box and testify, in a voire dire (trial within a trial).
Fabakary Kinteh told the court that he lives at Sukuta, and is an insurance agent.
He said on 10 February 2017, he was in a shop around police headquarters in Banjul when a police officer, one Senghore, called him.
He went with him to the Major Crime Unit, where Senghore introduced him to the accused as an independent witness.
Senghore produced a document and cautioned the accused, saying that anything the accused said would be written down and used against him.
The accused then started narrating, while Senghore was recording.
After the narration by the accused, Senghore asked the accused to sign, adding that the accused was not forced to record his statement.
He said the accused was speaking in Wollof, and he left after he signed the statement.
Under cross-examination, he said he worked at Sunshine Insurance Company, but now is not employed. He looks for customers, and takes them to the company.
He said he is literate, and attended Kotu Senior Secondary School; and could read and write in the English language.
He could speak Wollof, although he is a Mandinga.
Kinteh said the statements were recorded on 10 February 2017, around 1 pm.
He did not know Mr Senhore, but would recognize him, and did not know what transpired between the accused and Mr Senghore.
He further testified that the statements were recorded in his presence, and he signed them.
Kinteh told the court the accused person's name is Babucarr Senghore, but never saw him before; he first saw him when he was called as an independent witness.
He added that all what he said in his evidence-in-chief was not an afterthought, as he witnessed the recording of the statements of the accused.
Prosecutor Bojang, in response, said their second witness in the main case went on a mission to the provinces.
He then applied for an adjournment, which was not opposed by the defence counsel.
The case continues for the second witness to testify.
Read Other Articles In Article (Archive)