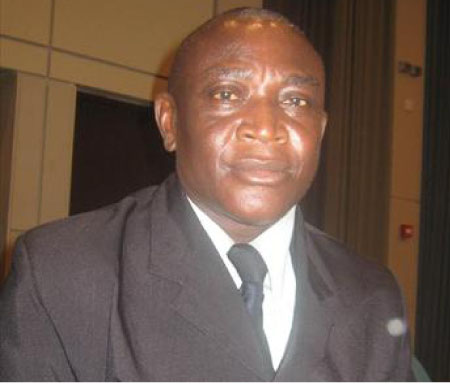 Magistrate Hilary Abeke of the Kanifing Magistrates' Court yesterday said the prosecution and the defence had failed in their duties, in the trial of six alleged protesters.

He made this pronouncement when the state counsel, Sheriff Kumba Jobe, told the court they did not receive the court order for the arrest of Sukai Dahaba's surety, because it was not typed.
He also stated that the defence failed to produce Sukai Dahaba, who absconded, and who was also charged along with Isatou Saidy, Lele Bojang, Kaddy Samateh, Fatoumatta Sarr and Amie Touray with incitement of violence, conspiracy, and riot.
He further said the prosecution failed to execute the order for the arrest of Sukai Dahaba's surety.
Counsel Sheriff Kumba Jobe along with A. Mendy represented the state, whilst defence counsel Amie Jobe represented the accused persons.
In his submission, S.K. Jobe said at the last sitting the court made an order for the arrest of the surety of Sukai Dahaba, but the state did not get a copy of the order.
They tried to get a copy of the order from the court, but were told the order was yet to be typed. He then said there was no way they could execute the order without a copy of the order.
Therefore, he stated, they were "humbly requesting" that the court provide them a copy of the order.
The defence counsel, Amie Jobe, then rose and said the accused persons were rearrested on 11 July 2016, on the court premises and taken away.
She added that the accused persons were granted bail, and the bail was never revoked by the court.
Magistrate Abeke, in his ruling, said the court ordered on 28 June 2016, for the surety of Sukai Dahaba to be arrested and be brought to court, to say why she did not appear on 11 July 2016.
He further stated that the defence owed the court a duty to explain the whereabouts of Sukai Dahaba, since they applied to the court to grant her bail.
He added that the order of the court should be complied with, further stating that the accused person or her surety should be produced.
He adduced that if Sukai Dahaba was not produced at the next court sitting, he would revoke the bail of the other accused persons.
The other accused persons were again whisked away by police officers in a police vehicle.
The case was adjourned until 19 July 2016.
Read Other Articles In Article (Archive)