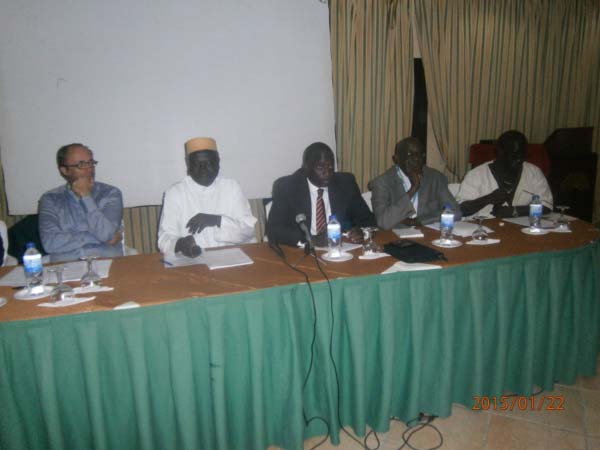 Tourism and Culture Minister Benjamin Roberts has said the prevention of Child Sex Tourism calls for commitment.
The Tourism minister was speaking at a one-day workshop on sharing of research findings on child sex tourism in The Gambia, organized by the Child Protection Alliance (CPA) in collaboration with the Ministry of Tourism and Culture, and the Gambia Tourism Board with funding from ECPAT Netherlands. It was held at the Senegambia Beach Hotel yesterday.
Benjamin Roberts said preventing child sex tourism is not an easy goal to achieve, because it calls for commitment, sincerity, resources, political will, social policing, awareness creation and is a collective responsibility.
He said, as a country, they have undertaken to discuss a topic that is mostly considered taboo.
Whilst they recognize the challenges inherent in the social vices which are related to tourism, he said they pursue their overriding objective of containing the challenge.
If they are serious as a country in terms of tackling child sex tourism, he believes they should do it whole-heartedly, Minister Roberts added.
However, in The Gambia he believes they do not have a challenge when it comes to child sex tourism, because of the commitment of the government.
According to the Tourism minister, they have put up billboards and electronic signboards at the airport to let guests know the government's stand against child sex tourism.
GT Board with the help of its partners distributed a hundred and twenty thousand flyers to the Ministry of Basic and Secondary Education for all the schools, and to all the hotels to give them to the tourists, he added.
Some of the achievements of the Gambia government in combating child sex tourism include the enactment of the Tourism Offences Act, and the institutionalization of a security unit for tourism purposes, he further stated.
Njundu Drammeh, CPA national coordinator, said the workshop was for them to discuss issues affecting children, especially their protection.
He thanked ECPAT Netherlands for sponsoring the programme and all those who take part in the assessment, as well as the GT Board and the Ministry of Tourism and Culture for always being there for them.
Salifu Jarsey, representing UNICEF, said they have done a series of sensitization activities, as tourism has many benefits in terms of employment and it contributes to the GDP of the country.
It also has negative effects such as child sex tourism, he continued, adding that the assessment report would help them fulfill their roles in helping them to know what to do, what they were doing well and their shortcomings.
Jarsey added that they needed to come together to implement holistic programmes in addressing all the different aspects highlighted in the report.
He said being parents, teachers, hotel managers, prosecutors, drivers, security officers, they should not look away because it was not their children.
Mamodou Bah, acting Director-General GT Board, said they understand that children are more vulnerable, especially in conflict zones, among others.
He said they could protect children through networking and partnerships, and added that as the tourism industry is growing, they expect social challenges.
He commended CPA and ECPAT for coming up with such a significant survey, and assure them that the outcome would be fully implemented. 
Read Other Articles In Article (Archive)