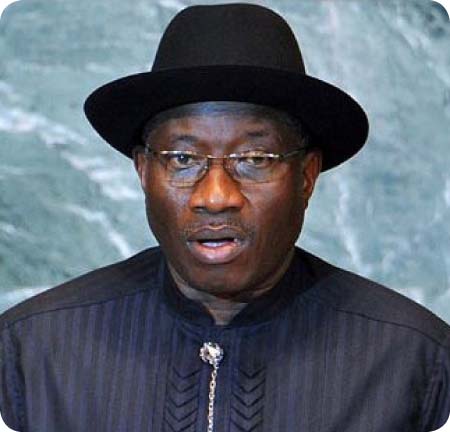 The President of the Federal Republic of Nigeria, Goodluck Jonathan, will now arrive in The Gambia on Friday the 8th November, not today Wednesday as previously announced, officials at the Nigeria High Commission in Banjul said yesterday.
The president would be accompanied by a high-powered delegation, and would be in Banjul until Saturday.
An official at the Nigeria High Commission told The Point yesterday that the shift in the date of his arrival was due to a ''pressing engagement by the President in Abuja on Tuesday, but everything is placed for Friday.''
This would be the first visit of President Jonathan to Banjul, and it is part of a longstanding tradition of a strong relationship between the two states.
Since independence, successive Nigerian presidents have visited The Gambia and vice versa.
In 1972, then head of state Yankubu Gowon came to Banjul. Former and then military ruler Olusegun Obasanjo followed in 1978, Alhagie Shehu Shagari in 1980, General Mohammed Buhari in 1984, while Ibrahim Babangida came to The Gambia three times in 1990.
The late General Sani Abacha also visited The Gambia, while Obasanjo made several visits during his tenure as a civilian president.
Nigeria and The Gambia also had a longstanding technical assistance programme, that saw Nigerian experts in law and other professions coming to work in Banjul. 
Read Other Articles In Article (Archive)