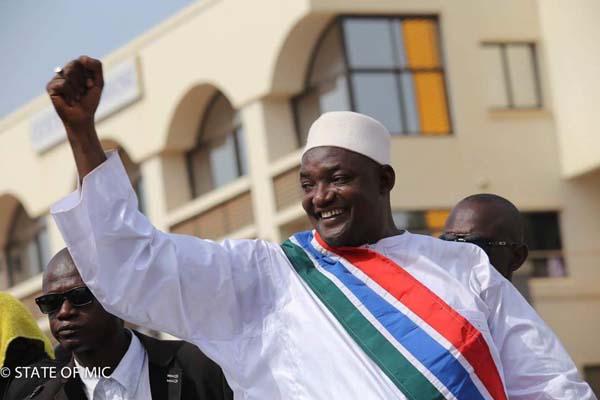 President-elect Adama Barrow will assume office in January 2017, after winning this year's December presidential polls in a stiffly contested election with Yahya Jammeh, and GDC leader Mamma Kandeh.

Outgoing President Yahya Jammeh, in a Friday televised telephone conversation on state TV, congratulated president-elect Adama Barrow for his victory, saying: "I wish you all the best; the country will be in your hands in January, and you are assured of my guidance towards the transition, but you have to work with me as I pack to go to Kanilai after I have handed over the State House to you."
Jammeh further stated: "I hereby take this opportunity to congratulate President-elect Mr Adama Barrow, for his victory. It is a clear victory because our system says a simple majority.
"You are the elected President of The Gambia and I wish you all the best, I have no ill will. Please ensure peace and stability, because without peace and stability – let me make it clear – you cannot make it anywhere even in Africa. So I wish you all the best."
Speaking to the press after his victory, Adama Barrow promised to fix the economy and halt the skyrocketing of prices, ensure job security for civil servants and improve salaries, among other things, as soon as he assumed office.
Barrow is expected to meet with out-going President Yahya Jammeh today.
Read Other Articles In Article (Archive)