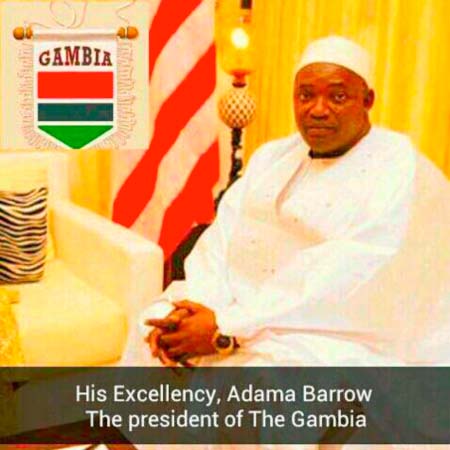 President Adama Barrow, speaking at a press conference on Saturday at his residence, said he will officially announce his cabinet today.

Barrow said all ministers to be appointed will declare their assets, just like he did to the Independent Electoral Commission (IEC) before he contested for the 1st December 2016 presidential election.
This, he said, is done in the interest of transparency and accountability, adding that it is a way of curbing corruption.
He further stated that the number of cabinet ministers would remain the same. "No extension is needed in that area," he declared.
President Barrow also said his government is really working hard to put in place mechanisms that would control corruption.
He added that The Gambia will rejoin the International Criminal Court (ICC) in The Hague.
"All Gambians outside are allowed to return home and start filling in positions according to their capabilities, and all foreigners are invited to come and invest in the country."
All workplaces and related avenues are going to be looked at, and there will be recommendations so that the best decisions are taken in the interest and for the development of the country, he said.
President Barrow also announced that the Chief of Defence Staff (CDS), General Ousman Bargie, will maintain in his position, to continue to advise the President, for the time being.
Read Other Articles In Article (Archive)