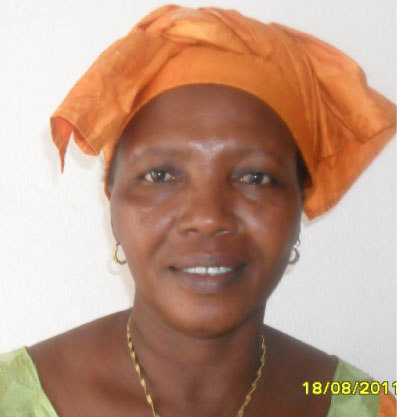 National Women Farmer's Association (NaWFA) Thursday brought together its stakeholders for a day's workshop on the development of a policy document on sesame for the association.
The alliance members (stakeholders) were assigned to work as a committee to prepare or look at all policies and draw out issues related to sesame production in The Gambia.
Areas such as research and development input and financing, processing and preservation and marketing and distribution were all discussed.
Speaking to this reporter at the end of the workshop, Fatou Samba-Njie, coordinator and processing manager at NaWFA said the topics discussed are a concern to NaWFA.
"This is why we called our stakeholders who are our partners in sesame marketing to join us and work out the way forward for sesame production in the country," added Mrs Njie.
She said the workshop would inform their stakeholders as to what NaWFA is doing, be it marketing, production, processing and preservation or on research on  sesame.
"It will also inform the stakeholders and the marketing companies in the country who are buying sesame from us to know our constraints, as well as strategies and the policies," she said.
She also called on other partners at the workshop to disseminate the information to their colleagues at their various workplaces, especially to those who are unfortunate to attend the workshop.
According to the NaWFA official, the association over the years has produced and is still producing more than 100 metric tones of sesame with persistent marketing difficulties.
Sesame is now becoming a popular crop in the country with women farmers in the Central River and North Bank regions being the highest producers of sesame produce.
Cognizant of the need for the women farmers in the country to be supported, the meeting, together with stakeholders and partners in the sesame chain, formed working groups to address the root causes of the problems facing the industry.
Read Other Articles In Article (Archive)