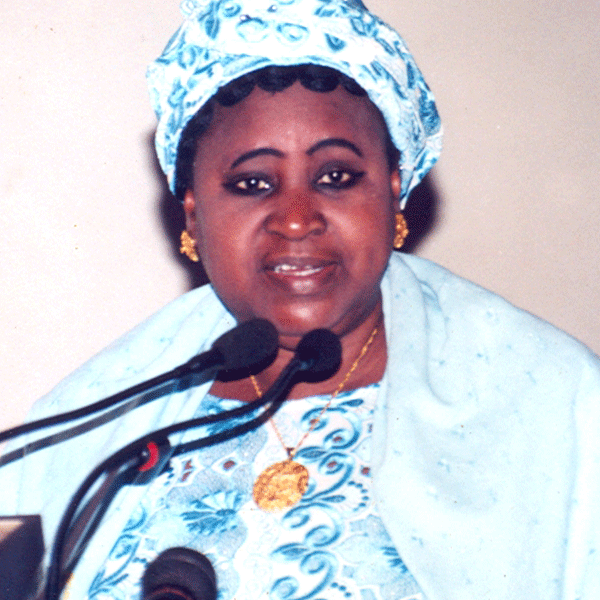 Her Excellency, the Vice-President and Minister of Women's Affairs, Dr. Aja Isatou Njie-Saidy, has stated that poverty has impacted negatively on the well-being of many children.
In a statement read on her behalf by the Minister of Interior, Mr. Ousman Sonko at the ChildFund International's Silver Jubilee celebrations over the weekend, Madam Njie-Saidy noted that the caring and upbringing of children in society has always been a cause for concern from time immemorial. She added that it goes without saying that children need to be nurtured with great care, if they are to become responsible children in future.
According to her, ChildFund International has since its inception in 1984 been vigorously working for the well-being of children in the areas of education, health and nutrition.
She underscored government's resolve in the fight against the problem, through the PRSP and other related programmes. HIV/Aids, she explained, is also affecting children by making them orphans and vulnerable.
"The government is aware of ChildFund's intervention over the years ranging from education, health, early childhood development, youth development and micro- enterprise development sub sector", she noted.
These, among others, she went on, are a clear manifestation of ChildFund's pledge to help the deprived and vulnerable children in The Gambia. Children, she stated needs care and attention, coupled with creating the right environment to provide everlasting positive impacts for their transformation into normal and useful youths.
She further stated that the role of government is to provide an enabling environment for the operationalisation of polices relating to child development.
This, she added, has been demonstrated by the enactment of the Children Act 2005, in which there is a comprehensive law that protects and promotes the right and welfare of all children in The Gambia.
Read Other Articles In Article (Archive)