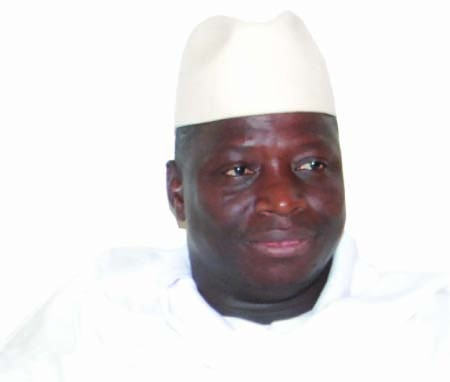 The National Youth Conference and Festival (NaYCONF) is set to begin this morning at Jarra Soma in the Lower River Region (LRR), amidst expectations that President Yahya Jammeh will preside at the official inauguration ceremony on Saturday.
The chairman of the National Organising Committee, Fabakary Kalleh, disclosed to the media on the ground that President Jammeh is the chief guest of NaYCONF 2014.
The biennial gathering of youths is expected to attract 2000 delegates from the country and abroad.
It will feature several activities, including a national youth conference, sporting competitions, as well as traditional and cultural performances.
The theme of the 2014 edition is: Youth Entrepreneurship And Sports Development.
Four million dalasi was budgeted for the ten-day event by the National Youth Council (NYC).
The Minister of Youth and Sports, Alieu K. Jammeh, spoke at a press conference in Mansakonko, during his latest visit to assess the level of preparedness at the NaYCONF venues.
He revealed that apart from the one million dalasi subvention from the Gambia government, contributions have been coming from other directions.
For instance, each of the six district chiefs in the Lower River Region pledged to give a bull for the event.
At the local level, the ground is ready for the event, but there exists some challenges against the slogan, "Our Home, Our Cup" by the host region.
Saikou M. Jobe, youth and sports desk officer for LRR, reported that the major challenge of water, electricity and sanitation on all the venues for the event has been addressed.
"There are enough water stand-pipes, lights and toilet facilities all over the place," he announced.
In line with their competition slogan, Mr Jobe pointed out that funding is the main challenge of the host region.
He said there is a big gap between the four hundred thousand budgeted for the Regional Organising Committee and what they managed to gather.
"The major source of funding here is the Mansakonko Area Council, which has given one hundred thousand dalasi. The other sources of income were donations from individuals within the community and schools," he added.
Read Other Articles In Article (Archive)