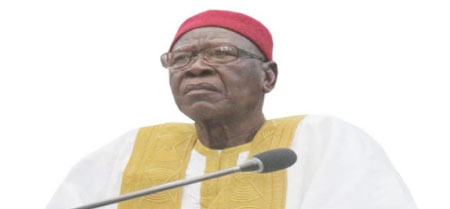 Momodou L.K. Sanneh, the deputy speaker at the National Assembly has said that poverty and economic recession still affect the well-being of the people in Africa.

Honourable Sanneh was speaking at the Extra Ordinary Session of the ECOWAS Parliament which was held at a local hotel on Monday.
He said ECOWAS will only achieve its goals if it enhances "our individual states to serve their citizens effectively." He added that for ECOWAS to play that role, it needs to be well governed and managed to ensure transparency and accountability.
"If there is any time that the ECOWAS parliament should play an effective role in the transformation of the sub-region, it is now," he noted.
Hon. Sanneh added that to effect positive changes, "it is essential to reflect on ourselves, what we have learned from our time in office and how we can do things wisely."
According him, since the formation of ECOWAS Parliament, there have been many changes in parliament that reflect the achievements made in the sub-region. "We must continue to be a vibrant parliament so that when the future parliamentarians look back at our time; they can clearly see the improvements we made," he advised.
Deputy speaker noted that the session is for them to improve the conduct of legislation for the economic and social well-being of the sub-region. "Although public concerns affect the business of parliaments; however, we should always focus on the positive area."
He said the seminar provides the space for an open discussion where all views and opinions are valued, while encouraging open and honest dialogue with utmost respect for each other.
Read Other Articles In Article (Archive)