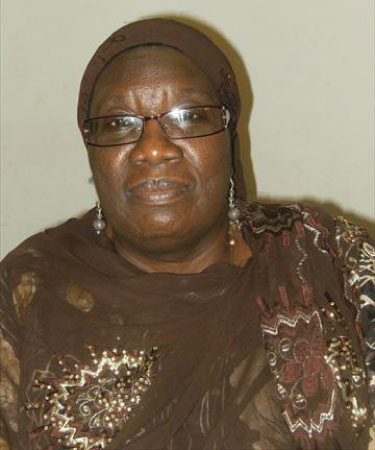 The Director of Action Aid International The Gambia (AAITG), Dr Kujejatou Manneh, has revealed that her organization has come to realise that poverty and hunger cannot be eradicated through service delivery alone.
She made these remarks while delivering her statement at the opening ceremony of the first-ever NGO Week organised by the Association of Non-Governmental Organizations (TANGO).
They have learnt that the fight against poverty is more than merely providing services and goods, she says, adding that their association has overtime made strategic shifts to remain relevant and responsive to the dynamic development context.
"AAITG has realised that despite the amount of resources and interventions injected into communities and development programmes, poverty of the people continues to increase, which is manifested in various forms," the AAITG director said.
She said that the AAITG is an international organization that operates in over 40 countries across Africa, America, Asia and Europe, adding that they have a strong belief and conviction that poverty can be totally eradicated from the face of the earth.
"About three years ago we were talking of 800 million people going hungry globally, but today the number instead of dropping has risen to 1 billion people," she noted, saying this has happened despite all the efforts and resources injected into development interventions.
Director Manner therefore emphasised the need to thoroughly review and interrogate "our approaches and intervention strategies with a view to finding out what has gone wrong". 
She further revealed that The Gambia is a very small country with a very cohesive people, thus with dedication, commitment and collaboration "we can set up our country as pilot of success in eradicating poverty".
She also said their agency has invested in many communities to develop their infrastructure to facilitate production, support the formation of commodity cooperatives such as rice, groundnut and other crops in most parts of the country.
She revealed that some of their most important interventions include their fight on violence against women and girls and their facilitation of women's access to improved technologies on and off the farm.
Currently, Dr Manneh said, the AAITG works with over 100 local NGOs and CBOs in different parts of the country.
She added that they are not only involved in capacity building and service provision; they have also been a major player in attempting to influence policies which affect the lives and livelihood of the people.
"People need to recognize that development is a fundamental right and is a critical step in empowering communities and individuals to acquire their voices and demand their rights," she said, adding that she is delighted at the government's blueprint - the PAGE, which seeks to address growth and employment and ensure quality services and affordable cost of living.
The Action Aid country boss also reiterated their organization's readiness and willingness to continue working with the Gambia government and other development partners to address the national development needs, in a bid to eradicate penury and hunger among the populations of The Gambia.
"We also ask of the government to open its door even wider and cultivate a culture of engagement and dialogue in the fight against hunger," she said.
Read Other Articles In Article (Archive)