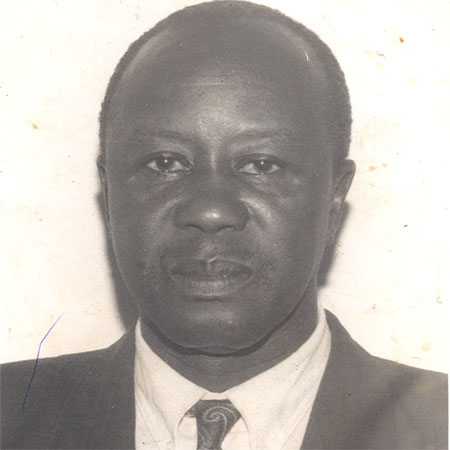 Mr, Lamin Waa Juwara alias 'Mbarodi', secretary general and leader of the opposition National Democratic Alliance Movement (NDAM) has said that the fact that people study political science should not be taken as an excuse for engaging in politics.
"Studying politics where ever does not in any way mean that one should engage in active politics. It only entails the study of political systems," Mbarodi said in an interview with our reporter yesterday.
Mr. Juwara's comments come hot on the heels of a recent address by President Jammeh at the fifth convocation ceremony of the University of The Gambia, saying the University belongs to Gambians and not to any political party, arguing that politics should be kept out of the University.
"Let me make this very clear, I complained about that last year and I will just remind you. The University of The Gambia is the University of The Gambia, doesn't belong to the APRC, it doesn't belong to any political party, it doesn't belong to any political dispensation, it belongs to Gambians and Gambia. Keep politics out of the University," President Jammeh was quoted as saying.
According to the NDAM leader, such comments by President Jammeh clearly distinguish the difference between a state and a party.  Juwara said keeping active politics out of the University has nothing to do with studying political science at the University because, as he puts it, that is only an academic career that one intends to pursue.
Quizzed as to his reaction to the formation of the new Gambia Moral Congress party by Lawyer Mai Fatty, Mr. Juwara noted that it is the constitutional right of any citizen with the full requirements to form or belong to any political party of his or her choice. He welcomed the new party and expressed hope that they will work together for the development of the country.
"The viability of any political organization depends on the extent of support and confidence it enjoys from the people", adding that the move is a manifestation of a true democracy in The Gambia.
Read Other Articles In Article (Archive)