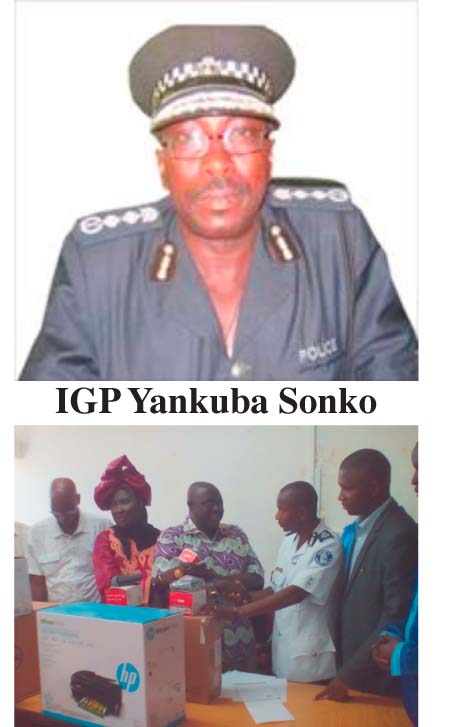 The National Environment Agency (NEA) Monday donated communication items to the Gambia Police Force (GPF) as part of an MoU signed between the GPF and NEA.

The partnership will enable the police communication unit to support the enforcement of the anti-littering law in getting evidence while conducting investigations.
The presentation was held at the NEA head office, attended by senior police commissioners and staff of the NEA.
The acting Executive Director of NEA, Momodou Suwareh, while speaking on the occasion, said collaborating with the Gambia Police Force is necessary.
The MoU was signed in 2015 between the two institutions as a framework of cooperation to enforce and implement the environmental laws, he said.
He added that the police would provide NEA a detail account of the cases to be filed, and NEA would be providing logistics support and a coordinating team to enable them perform their duties.
"We will build their capacity to make their job easy and understandable and be well equipped," he said.
Environmental agencies all over the world use cameras as evidence and the NEA always wins cases in court, because the pictures provide evidence, he stated.
Police commissioner Lamin Banda, who delivered the vote of thanks on behalf of the police force, thanked the NEA, adding that the GFP needs to partner with relevant institutions to boost its staff through capacity building, as well as make good use of the collaboration with those institutions.
"Capacity building is a core challenge for us when conducting enforcement," police commissioner Banda said.
"We urge NEA to design training modules which we can implement at our police training academy."
Read Other Articles In Article (Archive)