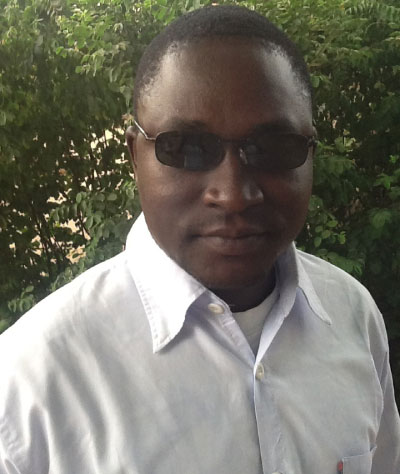 Abdou Rahman Sallah, environmental columnist for The Point newspaper, who is the Executive Director of Biodiversity Action Journalists Gambia (BAJ-Gambia), will today 26 September 2014 leave Banjul International Airport to join other environmental reporters from the sub-region for a four-day press invitational visit by the World Wide Fund for Nature (WWF) Senegal.
The visit, from 27 to 30 September 2014, according to the organizers aims to promote the achievements of Go-Wamerproject entitled "Governance policy management of marine and coastal resources, poverty reduction and food security in the eco-region WAMER".
According to the invitation letter, the programem was co-financed by the European Union and UNDP and implemented by WWF WAMPO.
In an interview with Mr Sallah, he said the visit aims to enhance the winning initiatives by the Conservation Award GoWamer / PRCM, 2013 edition; improve the visibility of project and report on project issues including the sustainable management of fisheries resources, poverty reduction and the fight against food insecurity.
Cayor, Popenguine and Saly are the different stages of the visit. Last year, he added, the Go-Wamer project in partnership with the PRCM supported technically and financially the 2013 edition of conversation Award Go-Wamer/ PRCM rewarding two initiatives.
Mr Sallah used the opportunity to thank the management of The Point newspaper for their unflinching support, and assured them of his usual cooperation.
Read Other Articles In Article (Archive)