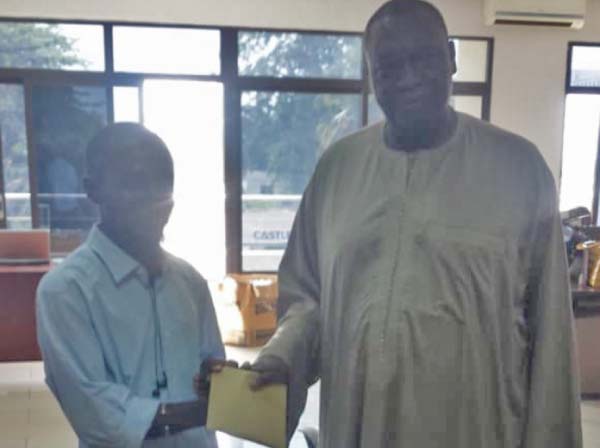 The Point Newspaper on Monday 9 March awarded Momodou Jawo, a senior reporter as the best reporter of the month of February 2020.

The Reporter of the Month Award was sponsored by a retired U.S.-based journalist. The purpose of the award is to encourage reporters of the paper to do more and also reduce heavy load on editors in their course of editing. This will also help the paper coming out on time on daily basis.
Pap Saine, the co-publisher of The Point Newspaper, said he was so delighted to present the award to the reporter of the month.
The sponsor is a retired U.S.-based journalist, he disclosed, adding the award is borne of the desire and love he always has for journalism, and thus thanked him for the initiative.
"I encourage the female reporters to do more to emerge winners and look up to the winner to be motivated," he said.
Bekai Njie, the editor-in-chief of The Point, urged the reporters to put in more efforts, alluding to the fact that journalism as a profession that requires lot of efforts.
He urged female reporters to be as competitive as they could, noting that he wants to make the award more and more gender sensitive.
"I want to take this opportunity to encourage all female reporters here to be much competitive in the coming months. However, to be a winner, it requires self-motivation, commitment, passion and hard work, he underlined.
Momodou Jawo, the winner of the award thanked The Point management as well as the sponsor for coming up with such a gesture.
"This will go a long way in motivating reporters to go extra miles in bringing stories that are important for the paper," he opined.
Read Other Articles In Article (Archive)