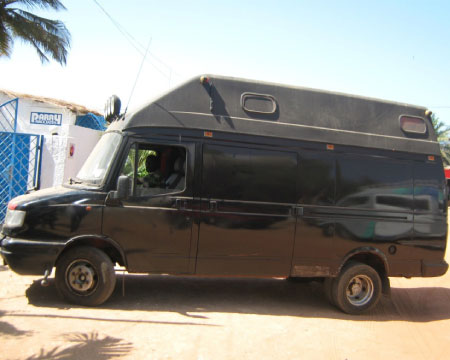 Plymouth Banjul Challenge, a charitable organisation working together with the Association of Small Scale Enterprises in Tourism, ASSET and Camp Africa, last Thursday donated three vehicles to three institutions in the country.
The handing-over ceremony, which was held at the Fajara Garden Hotel, included GOVI, Gambia Armed Forces Education Services and Sulayman Junkung General Hospital. .
Speaking at the occasion, Modou Ndimballan, a member of the coordinating team, on behalf of the chair of the control group, Mr. George Gomez, expressed delight at the largesse.
He said the vehicles were brought to the country by the challengers, who drove them from Europe, via the desert to Banjul.
Noting that theirs was the first challenge in The Gambia, he said, the Banjul team has three committees, namely grand location committee, logistic committee and the control group.
He said security plays a part in supporting the challenge upon arrival in the country, thus the need to boost their mobility.
He used the occasion to thank the logistics committees: the immigration, the Gambia Police Force, the Gambia Armed Forces and other security agencies, all of whom supported the challengers on their way to the country.
Ndey Secka, Deputy Vice-Chairperson of GOVI, described the donation as a surprise gift to them. But he was quick to add that it would ease their mobility and then assured the donors that they would put the vehicles to good use.
Speaking on behalf of the CDS, Colonel Paul Gomez, the Gambia Armed Forces, chief engineer, also thanked Plymouth Banjul Challenge for the donation.
For his part, Anusumana Mendy, Sulayman Junkung General Hospital's administrative officer, said the day is another milestone in the history of the hospital.
He said it is the type of gesture the hospital has been yearning for the past years and then thanked the Plymouth Banjul Challenge for their timely intervention. He added that the vehicle would improve quality health service delivery in the hospital.
Read Other Articles In Article (Archive)