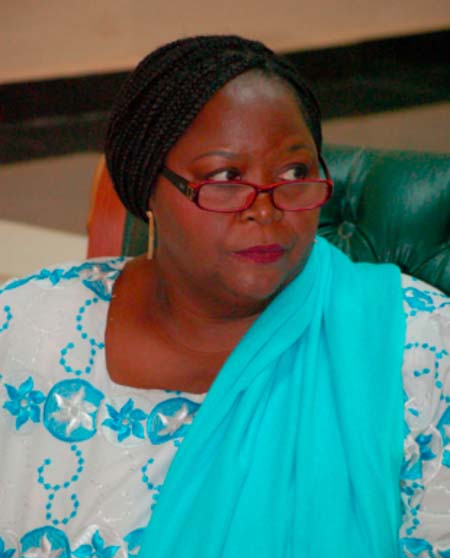 The Food and Agriculture Organisation (FAO) country representative, has said over a billion of people depend on the forest for their livelihood.

Perpetua Katepa-Kalala made this statement during a six-day meeting on exchange visit of smallholder and community-based Forest and Farm produce organisations between the farmers of Liberia and The Gambia. The occasion was held at the Paradise Suites Hotel.
She said wild foods from dense forests, open woodlands, and trees on farms provide nutritional food supplements to millions of rural people.
Wild animals and edible insects from forests are often the main source of protein, she continued, adding that forest foods are a regular part of rural diets and serve as safety nets in periods of food scarcity.
According to Kalala, a large share of forests in the world is still not sustainably managed.
She added that the recognition of the importance of forest for food security and nutrition could ensure that more attention is paid to sustainable forestry.
FAO country representative Kalala also talked about the Forest and Farm Facility (FFF) project, funded by FAO since 2013, noting that FFF is supporting the national Agriculture and Natural Resources (ANR) policy through the multi-sectoral and multi stakeholders platform, which highlights the importance and builds synergies between community forests and the agricultural sector, such as the rice and cashew growers.
FFF also believes that helping community forestry practitioners and other forest and farm producers, in forming functioning producer organisations, could help to strengthen their livelihood and develop small-scale enterprises increasing incomes and maintaining their natural resources.
"These are both critical elements in food security and nutrition," she went on.
The FAO country representative expressed hope that during the six-day visit, the Liberian participants would be exposed to The Gambia's experience on multi-stakeholder platform for coordinating ANR issues at national, regional and districts level, as well as to promote mechanisms for networking and solicit support in scaling up support to smallholders forest and farm producer organisations.
"The Gambia has achieved remarkable success in the area of sustainable forest resource management, through the empowerment of communities to own and manage both forest plantations and natural forests known as community forests."
She applauded the Gambia government for their demonstrated leadership in the sustainable fight against hunger- one that marries the preservation and restoration of forests and natural resources with food security.
Read Other Articles In Article (Archive)