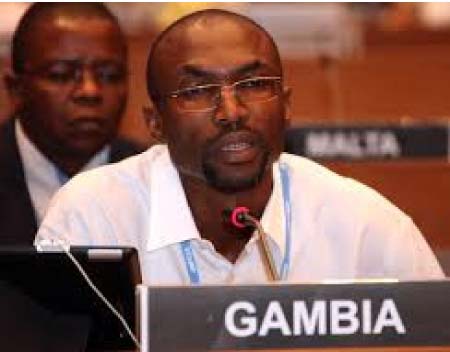 The Gambia has made giant strides towards forest landscape protection and management over the years, the minister of Environment, Climate Change, Water, Forestry and Wildlife has said.
Pa Ousman Jarju said this was made possible through the government's commitment as manifested in the formulation of appropriate forest polices and the development of strategies since the mid-nineties.
Minister Jarju was speaking on Thursday at the opening of a five-day regional training programme on market analysis and development approach held at a local hotel in Bijilo.
It was the second cycle of the training organised by the Food and Agriculture Organisation (FAO) through the Forest and Farm Facility (FFF).
The training workshop brought together participants from Liberia, Zambia, Kenya and The Gambia.
The environment minister said the training course comes at a time when The Gambia is working on consolidating the significant gains made in agriculture and land reform initiated since 1994.
He said despite the significant progress made, considerable challenges remain which require urgent attention and concerted efforts.
"In this regard, we need to continuously work together to increase the total forest area under sustainable management by the local communities with the intention of contributing to the attainment of forest policy objectives," the minister said.
He added that The Gambia has enjoyed a fruitful partnership with FAO since 2000 in supporting local communities to increase their social capital, through the implementation of sound and realistic community-based forest enterprise strategies.
He thanked the FAO and other agencies for the continuing support to the people and government of The Gambia.
Read Other Articles In Article (Archive)