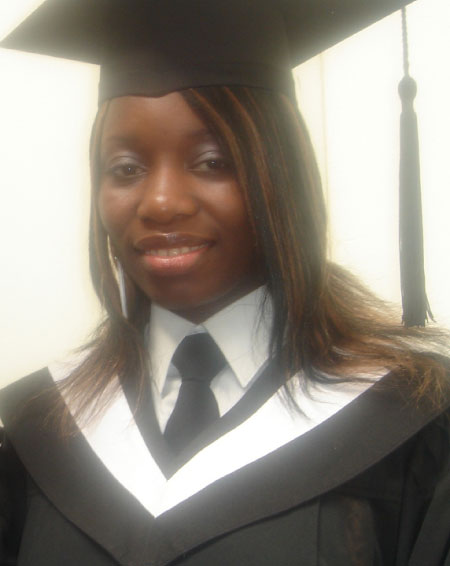 Hello and a warm welcome to yet another scintillating edition of Personality of the Week, your weekly column aimed at bringing prominent Gambian top notches and achievers into the limelight.
This column, as we stated in our previous editions, has and will continue to bring you profiles of the giants in today's Gambia.
In Today's edition we bring you a young promising Gambian woman, whose ability to succeed has been established beyond any doubt.
Of course some are born great, some achieve greatness and some have greatness trusted upon them but for this young woman, Anna Elizabeth Kwokori, a shining example in today's Gambia, she has achieved greatness.
In the history of any country, successive generations must have individuals who serve as pillars of society, talk of the country, and of course some extraordinary men and women who provide inspiration to young upcoming and promising nationals of the state. Anna belongs to this phylum of people in today's Gambia.
Her impressive track record coupled with her diverse educational background has prepared her to face the challenges of life.
Currently undergoing her Masters in petroleum engineering in Germany, Anna was last week awarded the "best petroleum engineering student of the year" by the Clausthal Technical University in Germany.
She received the Society of Petroleum Engineers (SPE) annual student award from the SPE German section awarded annually to the best petroleum engineering student from three of its petroleum universities in Freiberg, Berlin and Clausthal.
Being the first Gambian to ever attend the institution, Anna got enrolled into the university in September 2010. Her selection for the award was based on her high GPA, extra curriculum activities and Master's seminar presentation.
Born on 29th November 1982, the calm and down to earth Anna also holds a Bachelors Degree in Materials and Mineral Resources Engineering (BDMMRE), a petroleum program.
A native of Latrikunda German, Anna started her educational journey at St. Therese Lower Basic School in Kanifing from 1990 to 1996, from where she proceeded to St. Therese Upper Basic School.
From St. Therese Upper Basic School, Anna proceeded to The Gambia Senior Secondary School from1999 to 2002. At the Gambia High School, Anna studied Science and came out with 5A's, 2B's and 2C's results when she sat for the West African Senior Secondary School Certificate Examinations (WASSCE). During her final year at The Gambia High School, was awarded the best female science student.
Anna's pursuit for higher education took her to the University of The Gambia in 2002, where she was enrolled at the medical school but spent less than a semester.
She briefly worked with Trust Bank Gambia Limited in 2003 as Clerical Assistant/Trainee cashier.
From Trust Bank, Anna also worked briefly with the Medical Research Council (MRC) from April 2004 to September 2004.
While at MRC, Anna bagged a scholarship alongside 25 young Gambians students who were given full scholarship package by the President Yahya Jammeh to study at the National Taipei University of Technology in Taiwan (NTUT).
At NTUT, Anna studied Bachelor Degree on Materials and Mineral Resources Engineering (BDMMRE). She graduated with Honors.
Upon her return to The Gambia in 2008, Anna worked with The Gambia National Petroleum Company (GNPC) Limited from 2008 to 2010 as an Assistant Petroleum Engineer (APE) before finally moving to Germany to study petroleum engineering.
Read Other Articles In Article (Archive)