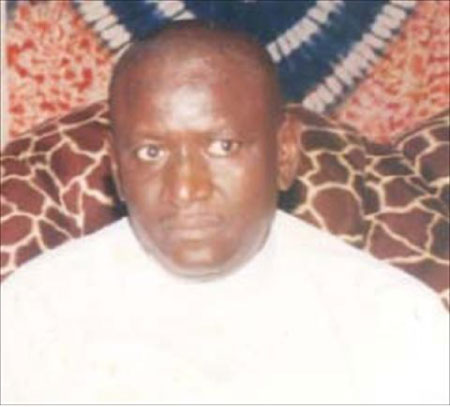 Hello and a warm welcome to yet another edition of Personality of the Week, your weekly column which profiles Gambian and non Gambian men and women of interest.
In today's edition, we bring you the profile of a man who has made tremendous impact in The Gambia's wood industry over the years and now serves as the Chairman of the Association of Wood Re-exporters and Forest users of The Gambia.
He is Mr Lamin Barrow, Chief Executive Officer of Munduk Trading Enterprise, a man who, has taken full advantage of every opportunity in life, overcoming great obstacles and making his own luck.  
He was born in Jah Kunda in Wuli West district of the Upper River Region to Aja Fanta Sissawo and the late Alhagie Mamadi Barrow.
He attended a local Arabic school owned by his late grandfather Alhagie Lamin Barrow in his own compound at an early age.
In 1972, Barrow moved to Banjul where he trained as an apprentice tailor at 37 Pill Street for two years six months and then graduated to open his own tailoring shop in Banjul.
"I was on my own when I opened up my tailoring shop struggling for five years,' Barrow told our Columnist.
He explained that in 1977, he got his passport and then started his struggle first heading to Bamako, Mali where he stayed for two weeks before proceeding to Nigeria.
'In Nigeria, I stayed in Lagos for three months during which I worked for a Company called Liver Product Company engaged in packaging goods. While in Nigeria, I also applied for a Libyan visa and was lucky to get the visa,' he said, adding that this marked the beginning of a wider struggle to get to Libya through the desert, spending twenty-one days in the desert with other Gambians before reaching the Libyan city of 'Sabah'.
While in Libya, Barrow worked both as a tailor and a mason for more than one year but later decided to concentrate on the tailoring business, which according to him, was very lucrative.
In December 1978, Barrow travelled to Greece, where he worked with a Company called Sea Life up to 1980 when he returned home to The Gambia.
After spending some time in the Gambia, returned to Greece from where he proceeded to Italy.
From Italy, Barrow travelled back to Africa, this time going to Senegal, where he stayed briefly before travelling back Nigeria in 1986, where he started another business and shipping goods to The Gambia.
"So this is how I joined the business sector and thanks God today, I have set up my own business enterprise in the Gambia called 'Munduk Trading Enterprise' established six years ago' he said.
According to him, he established Munduk Trading Enterprise to contribute his quota to national development because as he puts it, 'every good citizen should contribute his quota to national development.'
Barrow used the opportunity to call on the youths to contribute their quota to national development as future leaders of this country.
Read Other Articles In Article (Archive)