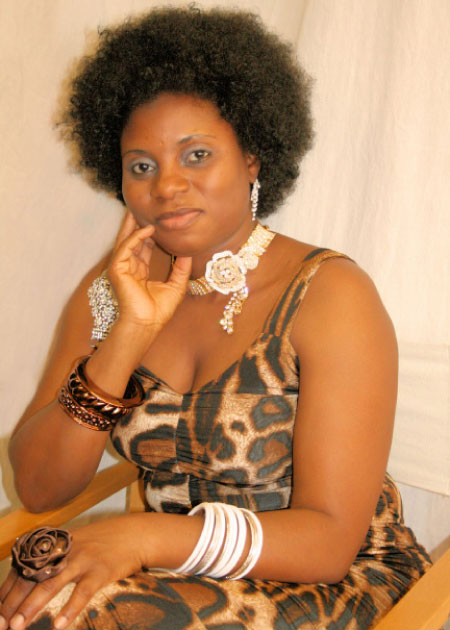 Welcome to another edition of Personality of the Week, the weekly column which profiles Gambian men and women of interest.
In today's edition, we bring you the profile of a woman who has devoted her life to searching for a better education in the US. She is Mrs Ramatoulie Ceesay-Fatajo, proprietor of the Ultimate Image Fashion Boutique in New Jeshwang.
Mrs Ceesay-Fatajo was raised by her uncle and aunt in Banjul. Both her uncle and aunt were teachers and they gave her the support she needed when growing up. "They were able to provide me with my basic needs. My aunt instilled in me (a respect for) hard work and perseverance and made me plan for my future."
"To succeed in life, you have to plan and then work towards those plans, no matter what those plans are," says Mrs Ceesay-Fatajo.    
The idea to open a fashion boutique came to her when she was shopping in The Gambia having returned from a long stay in the US. She realised that items were very expensive and not always of the highest quality.
She says: "One of my friends who took me shopping encouraged me to start a business in this country. I told my friend I would look into it. So, after returning to the US I started buying small quantities of items and sending them to my sister. She sold them and sent me the money generated … (which I used to) buy more items until I was able to build this fashion shop."
According to Mrs Ceesay-Fatajo she worked very hard in the US, so coming back home is an opportunity to enjoy the fruits of her labours. Her business is going fine because people are now getting to know her.
She calls on her fellow womenfolk in the country to help their husbands by engaging themselves in any kind of business.
While in the US, Mrs Ceesay-Fatajo served as social secretary of the Michigan Gambian organisation and secretary of the United African women organisation.
Her interests include running, gardening, computers, reading, working out and spending time with family members.
Mrs Ceesay-Fatajo's Professional History
-  1971: Born in New Jeshwang in 1971 to the late Landing Ceesay
-  1979 to 1985: Attended Muhammedan and Methodist Lower Basic schools in Banjul
- 1985 to 1990: Attended Gambia High School
She has graduated with the following academia, an Associates' Degree in Liberal Arts Bachelors' Degree in Organisational Administration and Masters' Degree in General Administration.
She has the following work experience in the country, Ministry of Justice and six months trainer with US Peace Corps, consultant for Comfort Quality Services Company and then moved to the US.
-  1996 to 2012: Worked as a front desk clerk at the Courtyard Marriot Hotel, Michigan, US
-  1998 to 2001: Worked as a receptionist and bill collector at the Michigan National Bank, US
-    2001 to 2002: Worked as a bill collector for Wilner and Associates, US
-   2005 to 2007: Worked as legal assistant at Wolpoff and Abramson LLP, US
-  2007 to 2011: Worked as legal assistant and customer care rep at Stillman Law Office, US
-  2006:  Returned to The Gambia
-  2010: Opened Ultimate Image Fashion Boutique
If you would like to be featured in this weekly column, please email ldarboe803@yahoo.com or call (+220) 7799050. Only the most interesting people need apply!
If you would like to be featured in this weekly column, please email ldarboe803@yahoo.com or call (+220) 7799050. Only the most interesting people need apply!
Read Other Articles In Article (Archive)