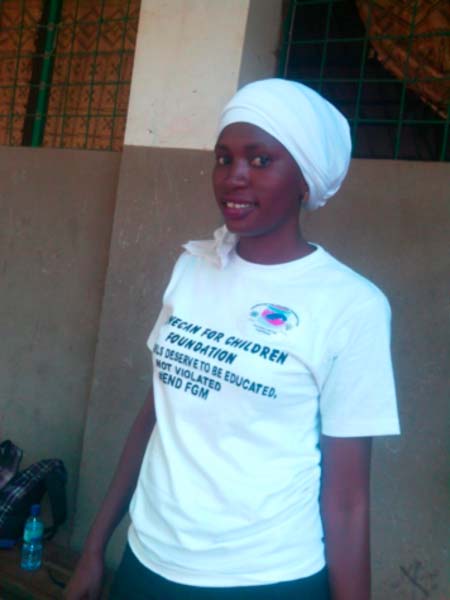 Aji Nana Taal, a facilitator and a member of the Novascotia Gambia Association (NSGA), has said that many people have misconceptions about Female Genital Mutilation (FGM).

Ms Taal made the statement recently at a daylong workshop held at the Faraba Bantag Upper Basic School, organized by Yeswecan for Children Foundation to sensitise the children on the bad effects of FGM.
She added: "If you go down to the grassroots and talk to them about FGM activities you will realise that there is a lot of gaps."
She said Yeswecan for Children Foundation, in partnership with the Girls Generation, started the campaign to end FGM in schools, communities and also holds radio programmes.
Ms Taal said they also talk to people about the laws on FGM and penalties if one violates those laws, adding that the programme embarked upon was to sensitise the people on the dangers of FGM.
She said the programme embarked upon has yielded success stories from the participants, adding that the training they hosted earlier centered on the misconceptions about FGM and the law.
She said they also face challenges because in schools they speak English to reach out to those kids but in communities they find it very difficult.
Ms Taal also said norms and values were other challenges they faced in communities with regard to the anti-FGM campaign.
Read Other Articles In Article (Archive)