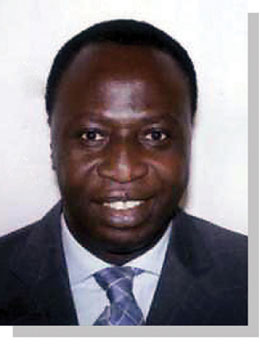 The Gambia has joined the rest of the world to commemorate World No Tobacco Day. The Ministry of Health and Social Welfare, in collaboration with the World Health Organization and other partners last Friday commemorated the day, on the theme; "Ban Tobacco Advertising, Promotion and Sponsorship".
Speaking at the ceremony held at Sibanor village, West Coast Region, Mr Balla Garba Jahumpa, the Minister of Health and Social Welfare, said the occasion sought to raise awareness and consciousness related to tobacco use, especially among the youths of this country.
"WHO has highlighted that tobacco use kills 6 million people in this universe. In addition, it also kills 600,000 non-smokers. This is due to smoking in restaurants or governments offices and do not give due respect to non-smokers," he said.
Quoting WHO report, he said, "if we did not act now 8 million more people will die each year from tobacco-related diseases by 2013 and also that 81% of tobacco deaths occurs in low-income countries, particularly in reference to the African continent. It is the cause of more than 11% of deaths on the African continent, particularly in reference to African youths."
"Tobacco use is killing the cream of African continent, who is going to carry out the progress development of the African continent in relation to The Gambia," he stated.
For his part, Dr. Thomas Sukuwa, WHO country representative, said globally close to 6 million people die because of tobacco use and another 600,000 people because of second-hand smoke.
"In Africa, close to 11% of the population still use tobacco what is more worrying is that 18% of smokers in Africa are youths".
Samboujang Conteh, the Director of RAID The Gambia, said the Government of The Gambia has done a lot in combating tobacco use in the country, as the state has ratified WHO FCTC since June 2007.
He said the issue of tobacco cannot be addressed in isolation, as according to him, collective actions are needed in all the instructions.
He then called on all Gambians to join the Ministry of Health to support them, both morally and financially in order to achieve their objectives.
Other speakers at the ceremony included Njally Sambou, the Regional Director for West Coast Region 2, Fatou Lamin Faye, the Minister of Basic and Secondary Education and Musa Mbye, Deputy Permanent Secretary at the Minister of Youth and Sports. 
Read Other Articles In Article (Archive)