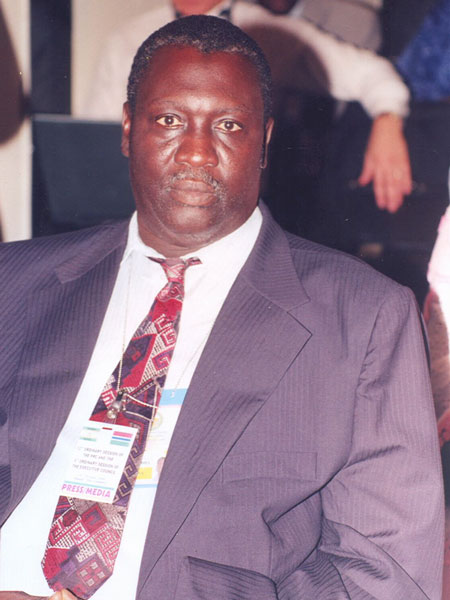 Pap Saine, co-publisher of The Point newspaper, has been invited by Al Jazeera Media Network to participate in its 8th Al Jazeera Forum slated for Monday 26 to 28 May 2014 in Doha, Qatar.
Mr Saine, who is dean of Reuters correspondents for West and Central Africa, will join political leaders, intellectuals, analysts, journalists, activists, and media experts from around the world to engage in a dynamic discourse and exchange concerning the ongoing changes taking place in the Arab world.
This edition of the forum, on the topic: "Change in the Arab World: where to?" is being held as the Arab Spring faces formidable challenges in building stable, free, democratic and just political systems in the Arab countries.
Al Jazeera Forum is the flagship event of Al Jazeera Media Network. It is a unique opportunity through which Al Jazeera (which means the Island in English) showcases its contribution to the world of media and politics.
The forum has been running for eight years and has quickly grown from a local activity gathering "dozens of guest speakers to an international event bringing together hundreds of participants."
Within a few years, it has become an essential part of the international conference calendar with its own flavour and reputation.
The first seven editions of the forum were organised by the network's international relations department, whilst this 2014 event will be hosted by Al Jazeera Centre for Studies.
Al Jazeera Centre for Studies, along with a number of institutions within the network including Al Jazeera Media Training and Development Centre, the Department of Public Liberties and Human Rights, Al Jazeera Net, Al Jazeera English Online and the Department of Innovation and Incubation,will holdseveral sessions over three days. Most of the forum's sessions will be broadcasted live on Al Jazeera Mubasher.
Mr Saine, a World Press Freedom Hero named by International Press Institute (IPI), said: "Al Jazeera's 8th Annual Forum seeks to discuss the transformation of the Arab revolutions through diverse activities, starting with a review of transition paths, followed by the identification of obstacles, and finally (among other objectives), the anticipation of the future of the Arab world and trends of change."
He added: "The forum will host a wide array of scholars, experts, politicians, journalists and youth and civil society organization activists from around the world to create profound dialogue on the topic." 
Read Other Articles In Article (Archive)