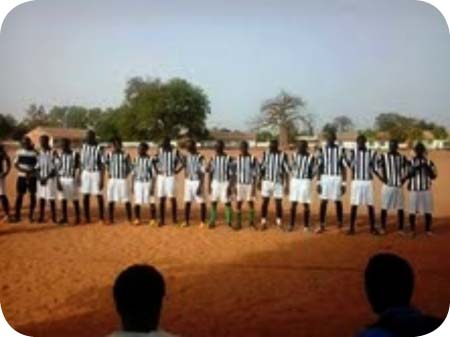 Zurich FC went home with the trophy in the final of the 2014 Jarra Soma Nawetan against Newtown FC on Friday at the Soma Proper Lower Basic School grounds.
The club received a cash prize of D7,500 after defeating three-time champions Newtown courtesy of the only goal of the match by Ousman Jadama in the 58th minute of regulation time.
The first-time finalists in the tournament won admiration of its fans for lifting the status of the club from its teenage period.
Zurich won six games, lost two and drew one with 19 goals and conceded 14 goals throughout the tournament under coach Sulayman Drammeh.
The favourites, Newtown, were unbeatable till the final.
However, the club could not maintain its best record when Nuha Barry's last-minute header into Zurich's net was nullified by the lines man, a situation which caused a post-match tension at the field.
Coach Ebou Sambou expressed disappointment at the decision of the referees.
He also blamed some fans in his side for failing to accept defeat.
Meanwhile, the spokesperson of the Soma Nawetan Committee, Lamin Sanneh, said Newtown were not given the second runners-up prize of D6,000 for "unruly behaviour" of the side.
The matter, he said, would undergo investigation before a final decision be made.
"The club could be fined or even suspended if found guilty," he said.
Read Other Articles In Article (Archive)