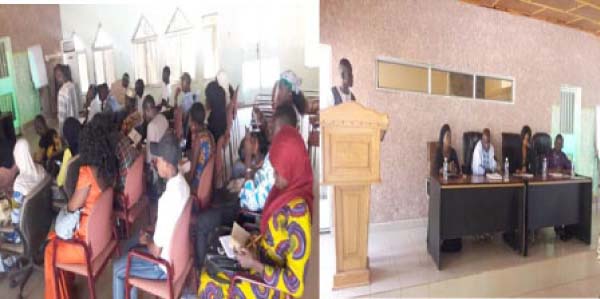 ROJALNU, a French acronym for Pan African Youth Leadership Network, recently organised a three-day house training for about 100 young people including students and teachers at Kanifing Municipal Council (KMC).

The forum was to sensitise the participants on family planning, advocacy, HIV and AIDS, and female genital mutilation as well as the Sustainable Development Goals (SDG) in preparation for the upcoming national drama competition slated for 4 March 2017.
President of ROJALNU Gambia, Tenneng Gitteh, said the continental network was established in 1994 with the support of UNAIDs and UNFPA at the International Conference on Population and Development (ICPD) in Cairo, Egypt.
The chapter of the network in The Gambia was established in 2016.
The network seeks to eradicate poverty, gender equity, promote sexual and reproductive health and the involvement of young people on family planning issues.
Alagie Jarju, programme officer of Nation Youth Council, commended ROJALNU Gambia for the initiative.
Amadou Njie, senior programme officer of the Gambia Family planning Association, said at the GFPA, the first thing they advice young people is to abstain from sex.
"But when there is no choice, we give them contraceptive pills and condoms to protect them from unwanted pregnancies and complications," he said. "The purpose of family planning is for marriage couples to plan their families in an appropriate manner."
Haddy Dumbuya, youth coordinator of KMC who also represented KMC Mayor, said the council is always happy to contribute to youth development initiative and its doors are always opened to help young people.
Read Other Articles In Article (Archive)