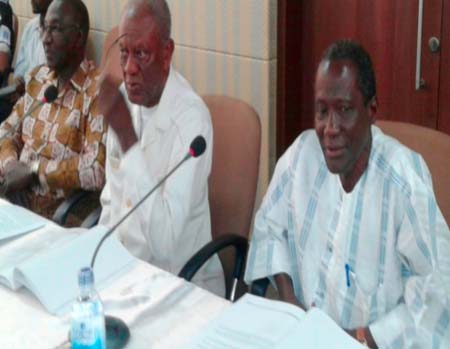 The joint session of the Public Accounts and Public Enterprises committees (PAC/PEC) of the National Assembly, yesterday scrutinised the activity report and financial statement of the Public Service Commission (PSC).
Presenting the annual activity report before deputies, the chairman of the Public Service Commission, G .O. Bright, said the PSC is a structure created during the colonial era.
He said the report made by the colonial secretary in 1954 on the civil service, stated: "The importance of maintaining confidence in the integrity of the PSC is so obvious as to require no elaboration."
He added that the purpose was to deal in a fair, unbiased and unprejudiced manner in the selection, promotion, and discipline of civil servants.
This colonial structure was then cast in concrete in the legal instruments that granted independence to The Gambia in 1965, and a superstructure was built in the form of the PSC regulations (Legal Notice No 1 of 1970) made on 15 June 1970, he said.
Under section 10 of the 1970 Republican constitution, in 1991, the then existing legal framework was radically amended when the Public Service Act was promulgated, he said.
"The vision of the Commission is to meet the national development goals by making optimal use of the diversity of competencies, skills and qualifications that are available in the country in general and the civil service, in particular."
The commission accordingly scrutinises and evaluates a range of educational qualifications and professional experiences before filling the many vacant positions that exist in the civil service, he added.
The mission of the PSC was defined by law from the provisions of the 1997 constitution of the Republic of The Gambia, he said, adding that the aim was to maintain an effective and efficient civil service by ensuring that persons who meet the criteria for jobs on offer are recruited or trained.
It also disciplines defaulters in an unbiased, fair and impartial manner; the commission provides efficient and cost-efficient service for all civil servants and other stakeholders throughout The Gambia by formulation, management and the supervision of the implementation of the Government policies which pertain to recruitment, development and discipline of civil servants, Mr Bright further stated.
Read Other Articles In Article (Archive)