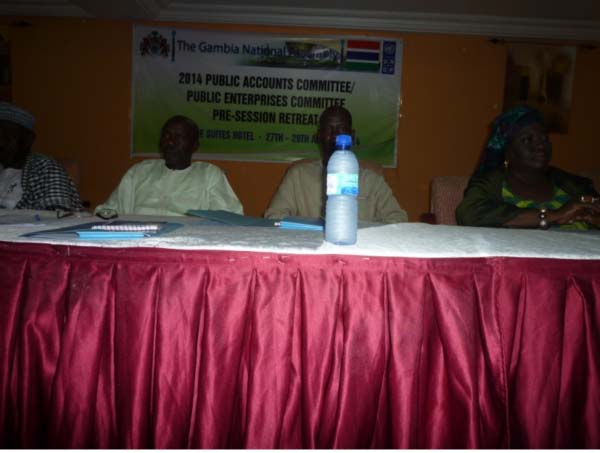 National Assembly Members Wednesday commenced a three-day PAC/ PEC retreat workshop at the Paradise Suites Hotel in Kololi on the theme: "Enhancing public financial management through effective parliamentary oversight".
In his opening speech, Hon Abdoulie Bojang, Speaker of the National Assembly, said members may recall that the National Assembly Service for 3 years now has been organizing such retreat for the PAC/ PEC session.
This year's retreat like the previous ones is in preparation for the forthcoming PAC/PEC Session, which is scheduled for September.
Thus, it was only prudent that as a responsible and responsive parliament, to not be complacent with their achievements so far but to strive and resolve to do even better.
It was against this backdrop that they are now subjecting themselves to behind close-door internal security of their collective conduct and attitude, action, omissions, challenges and constraints of the very Honorable Members of the PAC/ PEC.
According to Speaker Bojang, this was to shut the doors away from the public and the media and take stock of themselves, their systems, practices, processes, procedures, enabling environment, and impact and to consider the way forward.
The Speaker thanked the Government of The Gambia for creating the enabling legal environment with a clearly defined mandate for them as elective representatives of the people to perform lawful and routine oversight over the executive, public enterprise/agencies, public services and anything of public interest.
The Government of The Gambia continues to license, sanction and provide much needed resources for them to convene and deliberate with abundant political goodwill, and without political or executive interference.
"It is therefore no accident that the Gambian people's high expectation from us are well founded and not misplaced," he said.
Read Other Articles In Article (Archive)