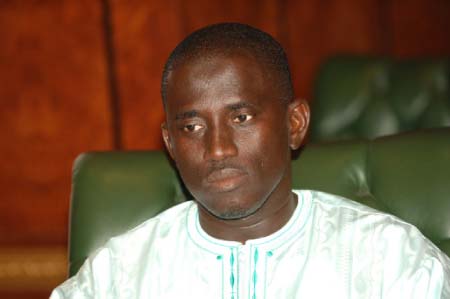 The joint Public Accounts/Enterprise Committees of the National Assembly on Thursday 19th September, 2013 began a three-day pre-session retreat at the Kunta Kinteh Root Camp in Albreda, Upper Niumi district North Bank Region.
In his keynote address at the opening, Momodou Sabally, Secretary General and Head of the Civil Service who is also the minister responsible for Presidential Affairs, said the role of the legislature in any nation is critically important in defining the type of society we live in as a people.
"Your law making function lays the first important block in the observance of the rule of law, which is imperative for peace, stability, social justice and development," he emphasized.
This, he said, dovetails well with the common dictum that the life of a man would be short, brutish and dangerous in the absence of the rule of law; thus underscores the importance of the legislative arm of government to which parliamentarians belong.
He noted that the three arms of government, the executive, legislature and the judiciary operate on the doctrine of separation of powers, which essentially checks excessive power in the interest of good governance.
According to him, the government under the leadership of President Yahya Jammeh is aware of this, and has created the conducive environment for all of the three arms of government to function, each according to its constitutional mandate, while encouraging synergy and complementarities necessary for measured and holistic nation-building.
"It is an open secret that PAC/PEC is a household name in this country, thanks to the commitment, hard work and professionalism you bring to bear in your work", he stated.
Secretary General Sabally noted that it is, therefore, no accident that public confidence in governance, particularly public financial governance is ever increasing, and the electorate and other stakeholders are becoming more and more interested in their deliberations.
Abdoulie Bojang, Speaker of the National Assembly, stated that the PAC/PEC pre-session retreat is an annual event in the PAC/PEC calendar, which provided the stakeholders a platform to meet and review and take stock of their previous work, and chart a way forward.
"As we are all aware, the function of PAC/PEC is to perform oversight on the central Government and all public enterprises funded by tax-payers money," he added.
This statutory exercise, he said, is indeed important, and critical in our public financial management system.
Read Other Articles In Article (Archive)