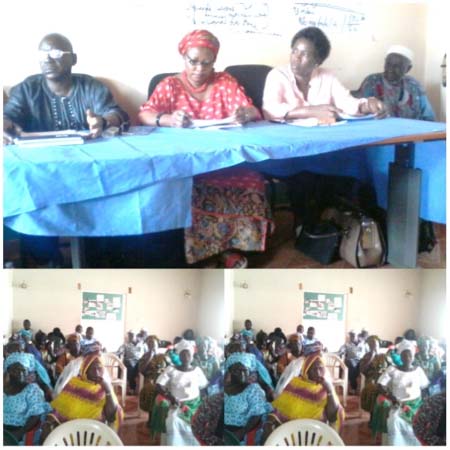 (Friday September 02, 2016 Issue)
The Department of Fisheries, in partnership with the Food and Agriculture Organisation (FAO), has organised a three-day training for Try Oyster Association at old Jeshwang.
Held from 1 to 3 September 2016, the training was designed to enlighten oyster and cockle harvesters on improved handling, processing and preservation techniques.
It was funded under the project for the development of artisanal fisheries in The Gambia.
Sira Njie-Sanyang of FAO said the training would go a long way in enhancing the capacity of oyster and cockle harvesters.
The training was designed to strengthen the capacity of oyster harvesters, processors and traders in improved handling, processing and preservation methods to increase production. It will also help them to reduce post-harvest losses, produce high quality processed oysters/cockles, improve food security and increase their income.
Mrs Njie-Sanyang noted that the training was one of the activities implemented under the FAO-funded TCP project on the development of artisanal fisheries in The Gambia.
Matarr Bah, director of Fisheries at the Ministry of Fisheries, pointed out that the performance of the artisanal fisheries sector has been declining.
The sector's contribution to socio-economic development of The Gambia especially as it relates to employment creation, generation of revenue and foreign exchange earnings, poverty alleviation and improvement of nutritional standards of the population has been diminishing over the years.
"This is what led them to request for support for the development of the artisanal fisheries sub-sector," Mr Bah said.
He explained that the request was even prompted by the fact that there had been grave concerns over the declining performance of the fisheries sector.
The director of Fisheries said the objective of the artisanal fisheries project is to build the capacity of fisher folks on improved fishing techniques and the equitable exploitation and utilisation of fisheries resources.
Kumba Jassey, one of the participants, hailed the efforts of the Department of Fisheries and FAO for coming up with "this laudable initiative" on fish handling, processing and preservation techniques.
Read Other Articles In Article (Archive)