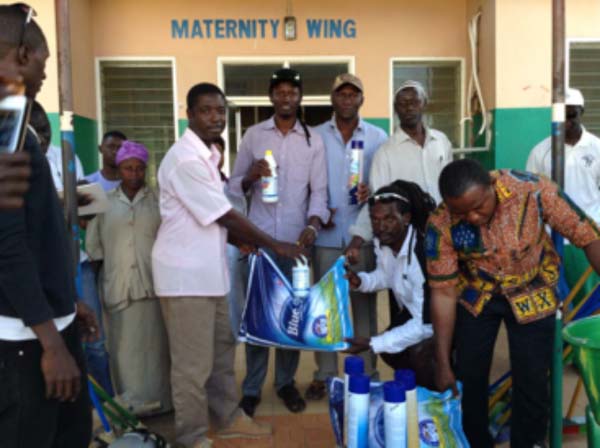 It has become an annual event that every year the revolutionary Gambian artiste Balla Ranks does a major concert in February and donates the proceeds to the Basse Hospital, which he said lacks a lot of facilities, especially the female wing.
This year's event is slated for February 27th at the Basse youth center.
He was quick to add during the interview that this is one way he can complement government's efforts as an artiste, as government cannot do it alone.
"Like every year, I collaborate with the people of Basse through the Governor's office to not only carry out a massive cleaning exercise for the hospital, but also stage a big show at its youth center and donate the proceeds to the maternity ward of the hospital.
"The good thing about it is that apart from the government departments in Basse that help me to carry out the show, almost all the artistes in Basse also take part in the initiative"
Balla Ranks, who originated from Basse, said he would like to work with the ministry of Health to make the festival bigger. At the moment all the logistics and expenditure is coming from his pocket, which he said is not easy. It is true that the Governor's office is helping, but his wish is that the ministry too is involved.
"The women at Basse and surrounding villages always welcome the idea, because they said they cannot afford some of the items needed during delivery, and this is motivating me to lend a supporting hand through music every February".
The Afro Manding artiste concluded by saying that he is also considering helping schools in the same region, but wants to make sure that these festivals he is organizing for the hospital stand strong and are sustainable, before he will start organizing another one that will help school children.
Read Other Articles In Article (Archive)