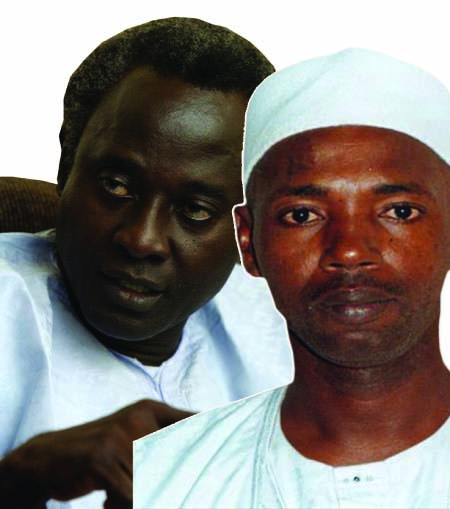 Hundreds of delegates and opposition supporters across the country will today gather at a convention  at the Laico Atlantic Hotel in Banjul to choose a candidate, who will be representing the newly-formed United Front comprising four opposition parties in the presidential election due in three weeks' time.
The Peoples Democratic Organisation for Independence and Socialism, National Reconciliation Party, Gambia Party for Democracy and Progress and the National Alliance for Democracy and Development last Saturday gathered in Banjul, where they signed an MOU establishing a United Front.
The signing of the MOU, which now paves the way for the convention, comes after weeks of talks between seven political parties, including the main opposition United Democratic Party and the Peoples Progress Party, foundered with no agreement on who should put up the candidate.
In their vision and mission statements, leaders of the four opposition parties said: "The concentration of power in the hands of the executive and the constant amendments of the constitution to erode the functioning of a genuine multi-party system, especially the second round of voting and its replacement with a first-past-the-post system, thus making the opposition parties to be disadvantaged by their shared numbers, makes it prudent for the opposition to establish a grand alliance, not to seek power for its sake or effect change for its sake, but to empower the people to build a durable democracy…."
While it is not yet clear who the United Front candidate will be, the race for the candidacy is expected to be between Hamat Bah, Henry Gomez and Sidia Jatta.
Halifa Sallah, who lost to incumbent President Yahya Jammeh in the 2006 presidential election after securing only 5.98% of the total votes cast, has made his intentions known that, though nobody is asking him not to seek the mandate of President or Vice President, he will not be seeking such office because he has grown up in Gambian society to be the conscience of a nation.
Sallah, who made this surprising move during the signing of the MOU, said not seeking the office of President or Vice President, in this month's poll, is the best thing he can do, under the present circumstances, to put integrity in the process and ensure that they win victory to salvage Gambians.
Read Other Articles In Article (Archive)