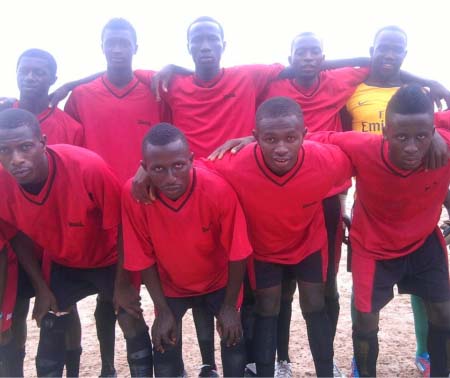 The semifinal lineup is decided in the Brufut Nawetan league championship following a marathon group and elimination round of matches.
The four teams that remain in contention for the league title are the ever flamboyant and well organised Nyafullen United, the formidable Wullingkama FC, and daring Club Kai FC of Madiana and of course the much-feared Fatou's Print FC.
No date has yet been fixed for the semis but already the air is filled with the mouthwatering fixtures, as Nyafullen vs Wullingkama would shake the entire town giving the extreme location of their bases and their energetic fan base.
Even more exciting is the anxiety among many Brufut fans that Madiana may take the title this year through their daring darlings, Kai FC, who are up against Fatous' Print in the other semifinal.
Meanwhile as fans await that spectacle, they are being thrilled by action from the Knockout championship, which is heading for the quarterfinals.
Already, Schindel FC, Newcastle United, league semi-finalist Wullingkama FC as well as Babylon are through to the last eight.
A fifth one could emerge after last night last's match but the committee must find another three from among those already knocked out to complete the lineup of eight teams.
''We are to choose them from the best three finishers," said Bailo Barry, PRO of the zone.
In a separate development, the Brufut Town team, which astonishingly reached the semifinal of the Super Nawettan last year, is being prepared by a technical team whose ambition is to go one more step better this year.
"Our technicians are busy trimming down the selected players from a large pool of those who impressed in the nawettan and we are sure to present a good team," PRO Barry added.
Read Other Articles In Article (Archive)